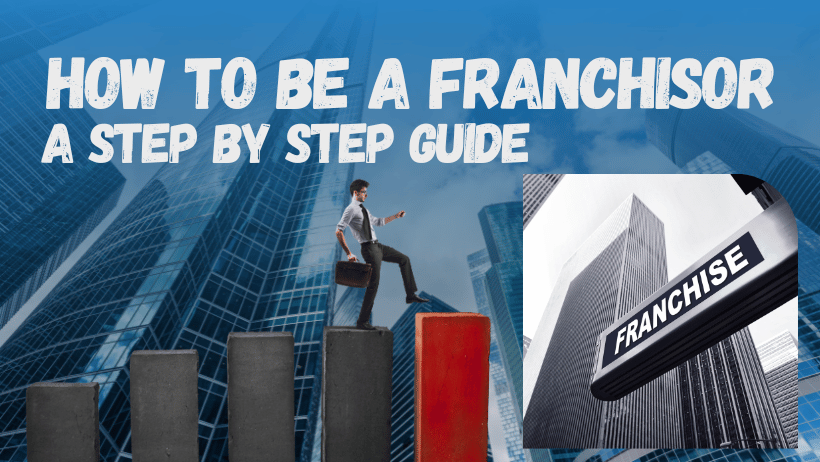 August 26, 2023

Joel Abraham

0
This all starts with what is a franchisor and what does franchisor do ? – A franchisor is a company that allows individuals or other businesses to use its established brand, products, services, and business models in exchange for a fee. In other words, a franchisor is a business that has developed a successful concept and is now seeking to expand by granting the right to use that concept to other entrepreneurs.
When an individual or business enters into a franchise agreement with a franchisor, they become a franchisee. The franchisee agrees to follow the franchisor's established business model and to pay ongoing fees for the right to use the franchisor's name, products, and services.
In addition to providing the franchisee with the right to use its established brand, the franchisor also typically provides training and support to help the franchisee succeed. This may include assistance with site selection, marketing and advertising, product or service development, and ongoing operational support.
So how to get into Franchise ? If you are considering buying a franchise or starting a business, it's important to have the guidance and support you need to make informed decisions. An organization like the AN GLOBAL CONSULTING can provide valuable resources and support to help you navigate the process.
One of the key benefits of franchising is that it allows entrepreneurs to start a business with an established brand and proven business model. This can greatly reduce the risk of failure compared to starting a new business from scratch. Additionally, the ongoing support provided by the franchisor can help franchisees navigate the challenges of running a business and increase their chances of success.
However, it's important to note that becoming a franchisee also comes with certain limitations and restrictions. Franchisees must follow the franchisor's established business model and may have limited autonomy when it comes to making decisions about the business. Additionally, the ongoing fees associated with franchising can be significant and may impact profitability.
What is a Franchisor ?
To be a franchisor, you need a successful business that others can copy. You also need a clear plan for how franchisees will run their own locations.
Before you start, make sure your business can grow in different areas and that you have the legal stuff in order.
Once you're ready, make a plan that explains how the franchise will work. This includes details like fees, training, and how to market the business. You should also make a manual that shows franchisees how to do things the right way.
Then, you can start looking for people who want to open their own franchise. You'll need to make sure they're a good fit and give them support to make sure they're successful.
Being a franchisor is tough work and costs a lot of time and money. But if you're willing to put in the effort, it can be a great way to expand your business without taking on too much risk.
AN GLOBAL CONSULTING can be a great option if you're looking to start a business. They can help you find and buy an existing business, which can be easier and less risky than starting one from scratch.
In addition to helping you find the right business, a good consultancy will also have a team of experts to guide and support you throughout the process. This can include legal and financial advisors, marketing specialists, and other professionals who can help you navigate the complexities of buying and running a business.
Overall, working with a global consultancy can be a smart way to get your business up and running quickly and efficiently, while minimizing your risk and ensuring you have the support you need to succeed.
How to be a Franchisor ? Step by step guide
Franchising can help you achieve great heights. As a franchisor, you can partner with other entrepreneurs who will use your proven business model to open their own businesses and spread your brand even further.
But hold your horses, there are a few things you need to do before you jump in headfirst.
Evaluate Your Business
First, you need to take a good look at your business and see if it's ready for franchising. Ask yourself if your business is successful, unique, and easy to replicate.
For example, if you run a popular restaurant chain with a unique menu and efficient operations, it may be a good fit for franchising.
Develop Your Franchise System
Once you decide to become a franchisor, you need to create a system that your franchisees can use to replicate your business. This includes developing a comprehensive franchise agreement, an operations manual, and a training program that will be used to train your franchisees.
For instance, if you own a retail store, you'll need to create an agreement that outlines how franchisees will use your brand, marketing materials, and products. You'll also need to create an operations manual that describes how to run the store and a training program that teaches franchisees how to manage their business.
Create a Franchise Disclosure Document
A Franchise Disclosure Document (FDD) is a legal document that provides potential franchisees with information about your franchising opportunity. It includes information about your business model, financial information, and the rights and obligations of both parties.
For example, your FDD may include details about your company's history, how much money franchisees can expect to make, and the initial and ongoing fees associated with running a franchise.
Register Your Franchise
Before you can sell franchises, you may need to register your franchise in the states where you plan to offer franchises. This means you'll need to comply with state regulations and provide detailed information about your business to state officials.
Recruit Franchisees
Once you have everything in place, it's time to find people who want to become franchisees. This may involve advertising, attending franchise expos, or working with franchise brokers.
For example, if you're starting a cleaning service franchise, you may target people who are looking for a low-cost business opportunity and want to be their own boss.
Train Your Franchisees
Once you find franchisees, you'll need to train them on your franchise system. This includes initial training at your headquarters and ongoing support to ensure that your franchisees are successful.
For instance, if you're starting a fitness franchise, you'll need to provide franchisees with training on how to use your equipment, how to market their business, and how to provide excellent customer service.
Provide Ongoing Support
As a franchisor, you'll need to provide ongoing support to your franchisees to ensure their success. This may include providing marketing support, operational support, and ongoing training to help your franchisees succeed.
For example, you may provide your franchisees with updated marketing materials, ongoing training on new products or services, and advice on how to manage their finances.
By following these steps, you can become a successful franchisor and expand your business through franchising. Just remember to seek the advice of professionals, comply with all legal requirements, and stay committed to providing excellent support to your franchisees.
If you're worried about the logistics of training and supporting your franchisees, don't worry, AN GLOBAL CONSULTING has got you covered! We specialize in providing training programs, legal guidance, and ongoing support for franchisors. We can help you train your franchisees on your unique franchise system, sell your franchise business to potential franchisees, and provide ongoing support to ensure the success of your franchisees. So, if you need help with any aspect of franchising your business, AN GLOBAL CONSULTING is here for you!
This might help you –
Imagine a small fast-food joint in California, back in 1940. Who knew that this humble beginning would pave the way for a global phenomenon that we know as McDonald's today?
With over 39,000 franchise locations across the globe, McDonald's has taken the world by storm. And the secret to their success? It's their outstanding brand, their rock-solid business model, and their extraordinary support and training for their franchisees.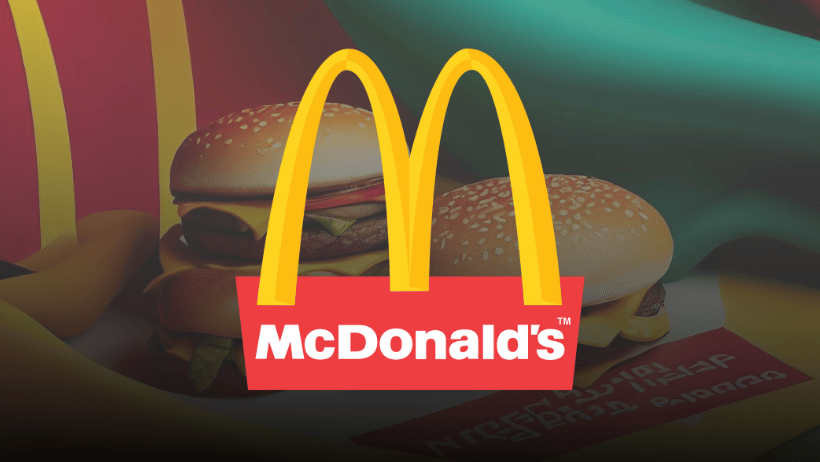 Thanks to their genius franchising model, McDonald's has been able to expand into new markets in the blink of an eye. They have given entrepreneurs a chance to be their own boss while being part of a reputable brand.
But what makes McDonald's franchising model so successful is their unwavering commitment to consistency across all their locations. With their standardized operating procedures and centralized training, McDonald's has been able to ensure that every franchise location maintains the same high standards of quality and service.
And if that's not enough, McDonald's franchisees also benefit from the company's powerful marketing and advertising campaigns, bulk purchasing power, and access to a range of resources that include financial planning tools and operational guidelines. With regular training sessions that cover everything from food preparation to business management, McDonald's is dedicated to ensuring their franchisees' success.
Today, McDonald's continues to innovate and adapt to changing consumer trends. They have revamped their menu to cater to different tastes and preferences, and their restaurants have undergone a modern makeover to provide customers with a comfortable dining experience. McDonald's is not just a fast-food joint; it's a lifestyle that has become a part of our daily routine.
So, next time you bite into a juicy Big Mac or sip on a frothy McFlurry, remember that you are indulging in a brand that has come a long way since its humble beginnings in California. McDonald's is a global phenomenon that has left an indelible mark on the world of fast-food, and it's not going anywhere anytime soon.
Unlock your potential and become a successful entrepreneur with the support of AN GLOBAL CONSULTING Our comprehensive business solutions provide you with everything you need to start and grow your own business, just like McDonald's. With our expert training and guidance, you can confidently enter the competitive market and achieve unparalleled success. Let us be your partner in building a thriving business that will stand the test of time.
Unlocking Success to Becoming a Franchisor with AN GLOBAL CONSULTING
Franchising can elevate your business, but preparation is key. Assess your business for franchise readiness. Develop a replicable system, create a Franchise Disclosure Document, and register your franchise as needed. Recruit and train franchisees, offering ongoing support for their success. Seek professional guidance like AN GLOBAL CONSULTING for expert assistance in franchising. With careful execution, you can build a thriving franchise network, expanding your brand's reach and achieving success together.