Our executive team has over a hundred years of combined business experience,
with extensive backgrounds in accounting, analytics, strategic marketing, and business sales.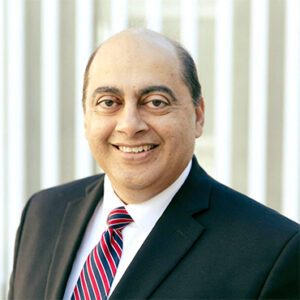 Avinash Nichkawde is an Entrepreneur, Chartered Accountant, and International Business, Consultant.  
Avinash has a basic degree in Accounting & Finance from Mumbai University and is a Chartered Accountant from India. He migrated to Australia in 89 and founded Avinash Nichkawde & co in 1993, which became number one in the whole of Australia within 4 years, with 7000 clients including 20 public companies, serving in the areas of Tax, Accounting, and Business Consulting practice. He then started International Vocations colleges in Australia & New Zealand, acquired a Commercial pilot training flying school in Melbourne, and with 200 employees almost listed his holding company on the local stock exchange. The next step of evolution for A N Global was International Consulting wherein it helped corporations to expand internationally.
AN became USA resident since 2012, got a failed business in CALIFORNIA and turned it around to make it a "current recession & pandemic proof business" and was trained full time for a week in 2012 in the areas of Business Brokerage & Franchise consulting by one of the largest business brokerage franchise and later owned 4 territories for them. He was very popular on local radio in Dallas for 8 months where in he helped local communities. In middle of pandemic in Nov 2020, he acquired a failing restaurant business In Murphy Texas, turned it around during pandemic and sold it for 10 times his investment by end of 2021 to fully focus on AN GLOBAL. He has consulted many overseas clients in the areas of Investment based migration since 2018.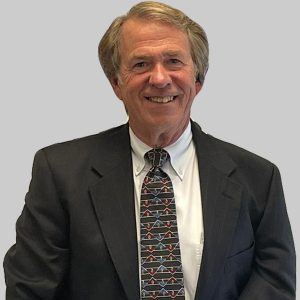 A Real Estate Broker and a Finance and Systems Consultant, Steve has over 30 years' experience as a Senior Executive for fortune 100 and 500 companies. He helped clients achieve their finance goals by implementing new systems and training Finance and IT users how to maximize their investments in technology.  Some career highlights include Product Management and Development for a large global IT Services Company.   His most recent experience was Program Executive implementing all projects and programs for a large client.  Finance Management experience includes General Accounting Manager for a $10 billion global company, Oil and Gas Accounting Management, Oil and Gas Tax Accounting, and more recently Global P&L management for all network products and services.
With degree in Accounting from Texas Christian University and Certifications in Lean Six Sigma and ITIL Information Technology Infrastructure Library (ITIL), Steve has always been an active learner in both the Finance and IT management areas.  He is a Texas Real Estate Broker and been involved in brokering and managing properties for over thirty years.  Steve lives on a relatively large lake and enjoy fishing, skiing and golf.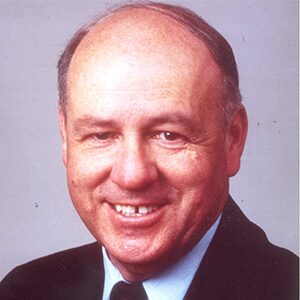 Director, International Strategy
Robert Quimby is an experienced International Business Executive and Consultant. His major experience and expertise specialties are in Leadership Development, International Licensing, Strategic Planning, HR, Business Development, and Marketing.
Robert's core expertise covers strategic business leadership and planning, change management and business development in private and public sectors especially related to Business, Education, and Health, as well as a strong interest in leadership development, in the business, sport, and health technology sectors.
Robert is a former national Executive Director of Sports Medicine in Australia, and a former COO of a US-based Health/Technology company. He worked with several Fortune 500 companies in Asia, Australia, New Zealand, Europe, and the USA, providing business development on international activities. During 2011-2016 he worked with several Chinese Universities both in China and overseas, and he has taught and led courses in Executive Education at Australia's leading university, Australian National University in Canberra and Overseas.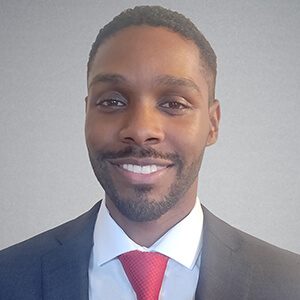 Director, Brokerage Operations
Rocko is the former head of the Contracts and Procurement Division for U.S. Army Central Command (ARCENT), where he directed the negotiation of over $150 million worth of contractual agreements from manufacturers including, Lockheed Martin, Boeing, and General Dynamics. He is also a former intelligence chief, in charge of a company of intelligence analysts that synthesized data for over 3,500 people throughout the Middle East.
Rocko received a B.S. in Marketing, an MBA in Business Analytics, and advanced certifications in Contract Negotiations and Strategic Management from Georgetown University. He has years of experience in Marketing, Acquisitions, Project Management and Business Analytics. His principal belief is, "The only way for an organization to achieve sustainable growth in the 21 st Century, is to cultivate and empower its subordinate leaders."
Meenaxi Dhariwal is a Dr. (Ph.D. in Economics), Professor, Meditation Facilitator, Entrepreneur and Author with over 30 Years of experience. She was Dean, ICFAI Business School, a leading business school in Mumbai. She has been a Visiting faculty with reputed management and engineering institutes including IIT, Bombay and Indian Institute of Banking & Finance. She has also written articles on economic issues for leading newspapers of India – Financial Express, Dainik Bhaskar and Divya Bhaskar. In 2017, she founded Alpha Global,  a venture offering International Immersion Programs for students and professionals.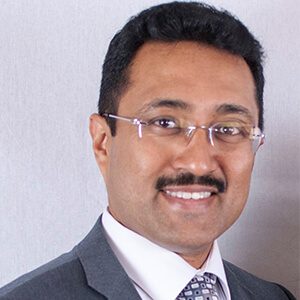 With a Masters in Biomedical Engineering and an Entrepreneurial mindset, Benn Thomas is actively involved with both startups and well established organisations that profit from his gift of representation. His business experience is widely requested by Healthcare Consultant Offices in many countries.
He was the Founding Board Direcor of multiple Medical Device Distributors and Turnkey Healthcare Suppliers. His activities covered a wide geography, from Toronto, through the Middle East to India.
He has successfully introduced new technologies to market, driven innovative growth and expanded portfolios of services and products, capitalising on his network and trust building skills.
He is currently on the Board of Directors of various organisations that include a Private School and a Dental Corporation in Ontario , Medical Devices Distributors in UAE, Kuwait and India.
We are pleased to have Benn Thomas join our Canadian Board of Directors. His vision and practical expertise will be of great value in our growth .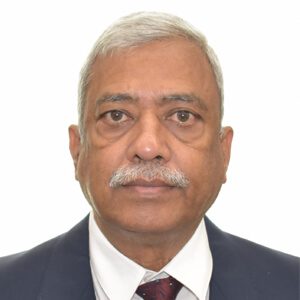 Director, Consulting Services
Sanjay is a qualified CA, CMA, CISA. He has a varied experience in Information Technology, Finance, Accounting, Assurance and Audit spanning more than 35 years. He has worked as a practicing Chartered Accountant in India. He has also worked as Finance Controller in the manufacturing sector (bulk drugs and steel) in India. He has been working as an IT professional in the US and Canada for over 23 years for the IT service industry and a Defense sector giant.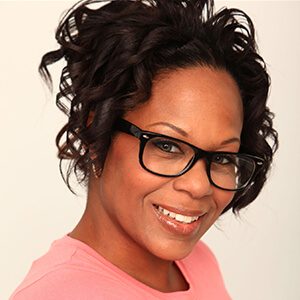 Sherri was born in California, and was raised all over the United States and various countries due to coming from a military family as well as serving a short period of time in the U.S. Army herself. These previous positions and life experiences have prepared her for the  position as the Franchise Director for AN GLOBAL. 
Sherri is coming to AN GLOBAL with over 30 years of customer service. After retiring in 2019 from a major airline of 23 years, she started a business that is in the real estate and consulting realm. Always interested in real estate, she started wholesaling properties. She also started a second company that compliments wholesaling properties by becoming a Mobile Notary and Certified Loan Signing Agent specifically geared towards the assistance of closing residential and commercial properties. 
Sherri is driven and that helps her to be able to find solutions for the 500+ franchises already here at AN GLOBAL needing assistance. She is client responsive and  thinks out of the box to be able to help clients gain the franchises of their choice.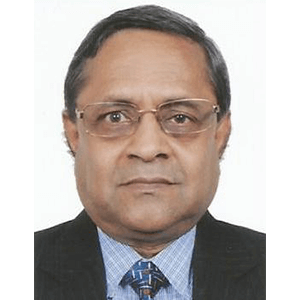 Executive Director AN Global India
DR. Girdhari has led an impressive career as a Chartered Accountant in his 44 years in the industry.
He also has extensive experience working with non-profit and for-profit organizations and different corporate levels, producing critical and high-level development coordination and workable solutions required for the efficient management of various projects. Along with his experience in helping others, he is a business owner of an NGO.
He is a charismatic, result-oriented leader with a commitment to building a conducive work environment and maximizing opportunities for individual, group and company growth.
He has been awarded an Honorary Doctorate (Doctor of Social Work) from the global council for professional education mission, Global Peace University, USA
Director, Business Development Canada
Accomplished Senior-Level Executive; fully focused on maximum business gain. Visionary and creative with a positive attitude and steadfast commitment to excellence. Advanced management skills and style with highly effective planning, organizational and communication skills, solutions and results-oriented. Organizational growth planning.
Oriented, decisive leader with proven success with strategic positioning for large enterprises.
Leadership: Cross-Organization Supervision, Creative Problem Solving, Team Building, Client Relations & Presentations, Business & Strategic Planning, Visionary Leadership.
Management: Project Management, Costing & Budgeting, Execution and Implementation, Project Scheduling.
Business Development: Organizational growth planning, rallying operations around a common goal and synergetic vision. Navigated complex industry dynamics and steered change to deliver consistent shareholder returns while maintaining high class-class service.
Director, AN Global Brokerage Canada
Norris Taifour has Bachelor of science in Civil Engineering and holds an MBA from University of Lincoln.
He is a Licensed Real Estate broker in Ontario – CANADA.
Efficiently managed new construction, renovation and development projects in many countries from onset to handover.
Worked with trusted and renowned brokerages such as Royal Le Page and CITYSCAPE and assisted hundreds of clients with achieving their real estate objectives in Commercial and Residential Market.
Norris specializes in the purchase and sale of businesses and has extensive experience navigating the commercial real estate markets (Rent, Sale, Buy and investment). He also has vast experience in residential real estate including Pre-construction, resale, rental units and property management.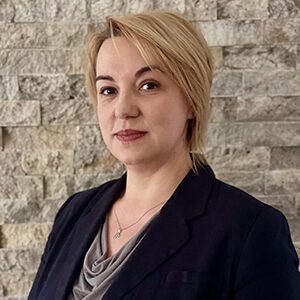 Director, Training & Administration
Monica joined AN Global Consulting in 2017, after a varied career in consultancy and training. She is a Professional Trainer and holds education in Psychology and Social Services.
With 12+ years of experience in training and coaching individuals and teams as well as working with all organizational levels she creates, promotes, and delivers training solutions that are designed to support the organization's business plan.
Monica has experience working in domestic and international profit and non-profit sectors. She takes a person-oriented approach where she coaches people to find solutions that work for them and their unique circumstances. Monica has a strong passion for making a positive difference in people's lives. She can combine her extensive real-life experience with high-level training and qualifications to offer a first-class service to clients.
Director, Real Estate Services
Adam provides strategic marketing and transaction management services to clients across many areas with record sale prices and the shortest day on the market. He is a broker and owner with over 40 years of experience in real estate and refinancing. His career was built on Dedication, Communication, Determination and Trust while embracing the ability to cater and adapt to all clients' needs. Adam has learned first-hand the value of a positive, roll-up-your-sleeves attitude, treating all clients like family and establishing his reputation for building relationships with clients and brands.
He has been honored with multiple awards for "best mortgage broker", "best realtor", "best business person", and "most community-minded broker". He is excited to experience a new challenge in his career by joining the AN Group family.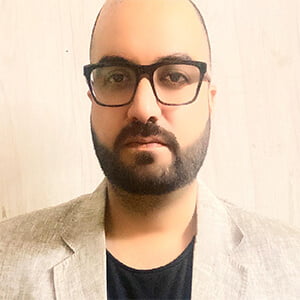 Director, Business Development
Rizwan specializes in cross-border transactions and assisting international companies to establish their footprint in India. He has been directly involved in multiple transactions across several industries including consumer, automotive, healthcare, renewable energy and Information Technology and has worked extensively with clients from the US, Europe, Asia and Australia. He has been a successful leader, mentor, sales trainer & business development. He also has worked for global licensing brands like Walt Disney, University of Oxford, Pepsi and many more.
Prior to An Global, Rizwan was at Franchise India Group in Delhi, where he was working in capacity of General Manager Market Entry and business development .
Rizwan is a Management graduate and MBA in marketing from university of Kashmir.
AN Global Dubai - Country Head
Karan has been working with A N Global to help clients from the middle east who wants to expand their businesses to America through investment-based migration services that  A N Global offers. He wants to introduce A N Global franchise opportunity in Dubai and all emirates.
Karan Mutneja is a managing partner at Perspective Tax, located in Dubai. He is a seasoned accounting professional with years of experience in, direct and indirect taxation, statutory compliance, and financial planning. He single-handedly managed the India-UAE Business Summit in 2018 held in Dubai, where more than 150 dignitaries and distinguished businessmen attended to discuss business operations.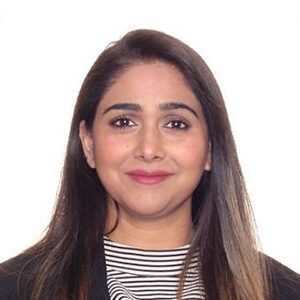 Business Migration – Pakistan
Sidra Ali, known for as a result-orientated , motivated professional always committed to balancing company goals while helping customers find satisfactory solutions for EB2,EB3,EB5 and L1.
Sidra has completed her MBA in HR and masters in Economics and International Relations. She was a lecturer in Dubai for management as well. She is Having a command developed high empathetic Client's relationships and earned reputation for exceeding service standard goals. Sidra is an international consultant to promote superior experience by addressing customer concerns demonstrating empathy and resolving problems. Due to having multilingual she can speaks Urdu, English, Arabic, Pashto and Punjabi. Smoothly uncover and solve challenges while promoting company's products and maintaining loyal, satisfied customer. Focus on surpassing expectations and driving team success.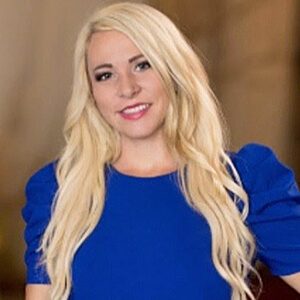 Tammy Moore has over 15 years of experience in owning and running her own businesses. She has built million-dollar empires in the automotive and floral industries. She has had extensive exposure to business brokerage through the sale of her own businesses. Each one of her enterprises were built from scratch and she gained valuable insights into managing a business, growing its valuation and to market and sell it successfully.

Tammy has also built relationships and established numerous company brands through franchising. She has gained in-depth knowledge into business analytics and advanced corporate development. On her rise to fame, she was identified as one of Arlington's most-leading women in Today Magazine. She has developed a reputation as the person that can grow any business, in any industry, and help it reach its fullest potential. She also understands the ins and outs of buying and selling businesses in today's market. For her, failure is not an option for her clients, and Tammy will do everything in her power to ensure that they are represented to the fullest.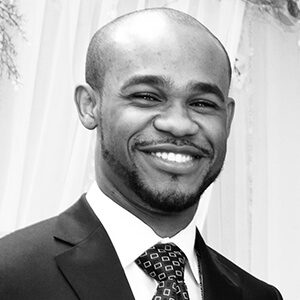 Joseph's extensive history as a software engineer allows him to seamlessly connect with people in the IT industry and beyond. He has a passion for bringing business owners and business buyers together to transition the legacy of one person's success into "The American Dream" for another. As a successful business broker, Joseph brings to the table a trifecta of skills: entrepreneurship, purposeful listening, and problem solving. These skills remove the obstacles between the parties, and helps them to navigate towards a successful transaction.
Joseph consistently delivers the highest level of professionalism and confidentiality to our clients. His mastery of the sales process minimizes the time and stress typically experienced in negotiating the transfer of ownership of privately-held businesses.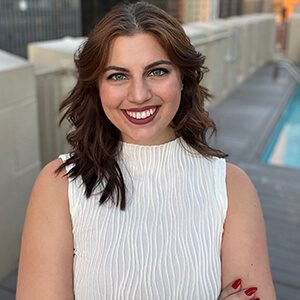 Victoria Dalton is a former Home Equity Manager in the mortgage industry and has gained years of experience in financial assessments, property analysis, and sales negotiations. With professional degrees in math and statistics, she loves financial analysis, and finding ways to make the numbers work for both, buyer and seller in her transactions. Her mission is to help clients achieve their financial goals through acquisitions and the like.

Victoria was born and raised in Orange County, California, and received professional credentials at Cal State Fullerton. Her philanthropic work revolves around volunteering with animal rescues and homeless outreaches.

At AN Global, she builds connections between buyers and sellers; and offers simplicity to the process of business sales. She holds a high degree of professionalism and customer service and is excited to lend her expertise to the most complex of business transactions.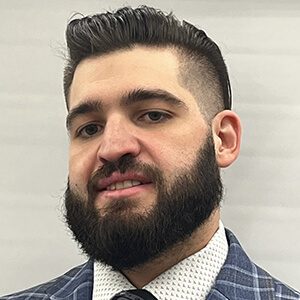 Seth Jordan Buchman learned early on how to negotiate his way through life and business. Hailing from a line of Jewish entrepreneurs and businessmen, he graduated from the University of Arkansas in 2018 with a B.S in Business Marketing and credentials in Finance and Biology. Following graduation, Seth successfully started his own business, brokering and selling luxury goods, jewelry, and exotic automobiles. As a result of his store's success, he was able to cultivate valuable relationships with celebrities and the like. He has also worked as a Senior Business Analyst, obtaining extensive knowledge in business valuations, and creative problem solving. Seth frequently travels internationally to learn the practices of different cultures, and to understand their customs. He is dedicated to making sure his clients safely navigate the buying/selling process, by providing them with professional representation, leveraging his extensive business and brokering experience.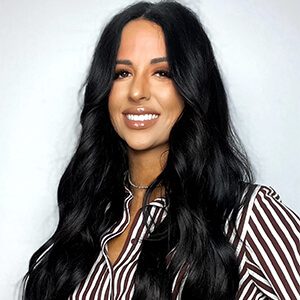 With a background of nearly 5 years of real estate and business ownership experience, Monica has closed over 200 investment transactions to date. Receiving numerous accolades throughout her career, she has frequently been labeled best-in-class for advising investors on their business and real estate acquisitions. Monica has credentials and extensive education in marketing, finance, and contract competence; and is able to leverage a vast level of expertise and business acumen for the sale of each venture. She prides herself on conducting business with integrity and being a valuable asset to her clients before, during, and after each transaction.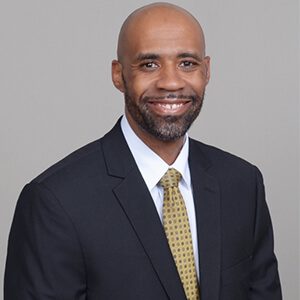 With over 19 years of experience in corporate business development, Trent has been involved in the growth and evolution of companies across the DFW Metroplex, including top brands like Hello Fresh. Having spearheaded local, regional, national, and global partnerships, Trent is a professional in valuing, scaling, and optimizing businesses for their owners. He was also licensed in real estate in 2017 and currently practices Commercially.
Being a Consultative Expert, Trent identifies opportunities that are well-aligned with the objectives of clients through a comprehensive understanding of various market verticals. Whether you are an investor looking to purchase an attractive business, or more importantly, an owner looking to sell, Trent can undoubtedly assist, with unmatched professionalism and diligence. His experience in leveraging teams, and generating creative solutions for his clients, allows him to further help them with buying, selling or growing their own businesses. Trent values honesty and fairness and is known to live by these principles in all aspects of life. With the desire to see people grow and succeed, Trent maintains long-lasting relationships that endure long after the closing of the transaction.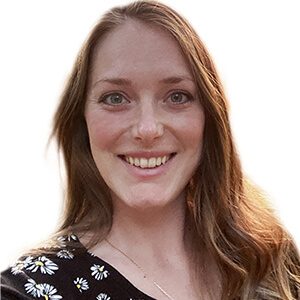 Fluent in both Spanish and English languages, Julia is no stranger to cultural immersion. Originally from Southern Utah, Julia lived and worked abroad in South America for over 5 years. While in Chile, she owned and operated her own Salon, as well as a fruit store with her husband, both of which were very successful. Here, she learned the true essence of entrepreneurship, having to negotiate with spirited locals on a daily basis, and scale two very diverse businesses in distinctive industries. She brought those life lessons back to North America, where her and her husband now own trucking and cleaning companies, as well as Commercial Real Estate investments.
Julia has always been an entrepreneur at heart, and fascinated with the nuances of different industries. With an affinity for business sales and mergers and acquisitions, Julia continues to add to her breadth of uncommon knowledge and skills. Driven to relentlessly hone her expertise in accounting, business development and negotiations; Julia's passion is business advisory, and she remains eager to support the professional and financial goals of fellow entrepreneurs.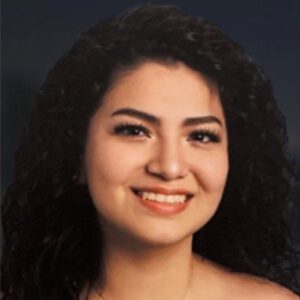 Bilingual and fluent in both English and Spanish, Azarely Ramirez delivers top-notch customer service to a wide array of clients with varying backgrounds and cultures. Her lingual prowess allows her to overcome the many barriers that language can often pose and to historically excel in the fields of Dentistry, Orthodontics, and Aquatics.  With both, a B.S. in Finance, and an MBA (concentration in Strategic Management) from UNT at Dallas, Azarely is also proficient in analyzing large swathes of financial data, and determining the fair market values of all the businesses that she represents. Azarely has proven on many occasions that she will not only deliver for her clients, but will go above and beyond to ensure a best-in-class experience.
Sunil Deshmukh has led an impressive career as a consultant, leader, coach, and mentor in his 30 years of work in his field. He is a senior management professional with global experience. Sunil has a well-rounded background in business management – from developing business strategies to managing operations to ensuring board-level oversight and governance. Sunil has worked in a range of client markets including Africa, Asia, the Middle East, and Singapore, which has allowed him to develop extensive experience working with leading global enterprises from diverse cultures.
Sunil is actively involved in strategy development, M&A, setting up large operations, succession planning, advising CXOs on various critical business decisions, transformation and change management, Board Advisory, etc. He successfully trained, coached, and mentored more than 100 Corporates/Leaderships Professionals in the last two years.
Eric is the co-founder of Acuity Ventures III, L.P., Acuity Ventures II, LLC, and Acuity Ventures, LLC, and he is in process of launching "Second Street Capital" — the majority of investments in the family of Acuity Funds focus on web-based software. He was also a co-founder of Sand Hill Capital, LLC, a venture fund that provided debt facilities to later-stage, emerging growth companies. He has over 25 years of experience in providing debt and related convertible debt financings to high-technology companies in Silicon Valley and across the country. He began his career in commercial banking with Union Bank and later moved on to progressively senior positions with Silicon Valley Bank and the venture capital division of General Bank. Eric received a BA in Economics from Stanford University. At Stanford, he played baseball and received All-American honors, and he went on to play professionally.
Investment Based Migration USA
Sam Udani has been involved with the immigration community in the USA for most of his career spanning three decades, involving immigration politics and immigration policy and covering all manner of immigration into the USA. He has been a tireless advocate for enlightened immigration laws for the USA since ACWIA, AC21/ACTA, and continuing from then on.
Mr. Udani currently serves as the Law Publisher and CEO of ILW.COM and Immigration Daily, a position he has held for over twenty years. As Publisher, he directs all activities of the website and newspaper with over 50,000+ pages of free information on immigration law that receives 250,000 visitors per month. Under Mr. Udani's direction, ILW has conducted 600+ CLE seminars, published over two dozen immigration law books, and conducted hundreds of immigration events in over a dozen countries.
Mr. Udani also serves on the Board of Directors of USCRI, the largest and oldest non-profit in immigration in the United States. He is based in New York City.