Our executive team has over a hundred years of combined business experience,
with extensive backgrounds in accounting, analytics, strategic marketing, and business sales.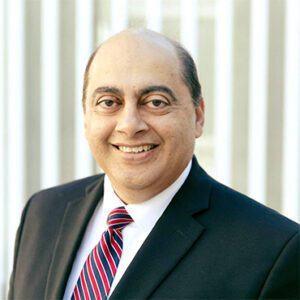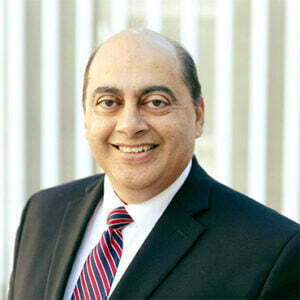 Avinash Nichkawde, from being a national level sportsman during school days to being 1988 Batch Chartered Accountant, has had an illustrious career spanning over three decades, in three continents, covering diverse areas – from tax practice and business consulting, to owning international colleges in Australia & New Zealand to being a successful entrepreneur in USA, growing his group holding company with 7 verticals in 10 countries, currently.
He migrated to Australia in 1989 and founded Avinash Nichkawde & Co in 1993, which became number one in the whole of Australia within 4 years, with 7000 clients including 20 public companies, serving in the areas of Tax, Accounting and Business Consulting. He then started International Vocations colleges in Australia and New Zealand, acquired a Commercial pilot training flying school in Melbourne, and with 200 employees almost listed his holding company on the local stock exchange. The next step of evolution for A N Global was
International Consulting wherein it helped corporations to expand internationally.
Avinash became US resident since 2012, bought a failed business in CALIFORNIA and turned it around to make it a successful "recession and pandemic proof business". He was trained in the areas of Business
Brokerage & Franchise consulting by one of the largest business brokerage franchise in 2012 and later owned 4 territories for them. He has successfully consulted many overseas clients in the areas of Investment based
migration since 2018.
He holds Australian & American citizenship and has travelled over 40 countries for business.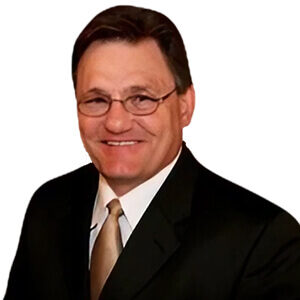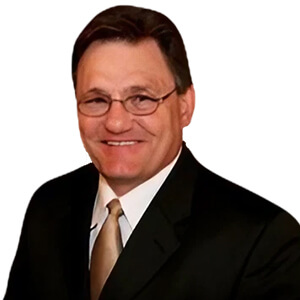 Richard Gadberry, President of the Texas Association of Business Brokers, has over 24 years of brokering experience, coupled with three decades of expertise in senior and executive management, and a strong background in business ownership. His journey began in 1995 when he founded Gadberry Properties, Inc., focusing on real estate investing and property management. In 2006, he joined Murphy Business as a Regional Developer for the North & South Texas Regions.
Throughout his illustrious career, Mr. Gadberry has been a driving force behind the success of his peers, aiding in the sale of small businesses, mentoring aspiring brokers, and facilitating numerous prosperous transactions. He has successfully closed over 500 business transactions and assisted in closing hundreds more transactions. As CEO for AN Global USA, he will be driving World Wide Business Brokerage operations as well as AN Global Franchise operations in USA.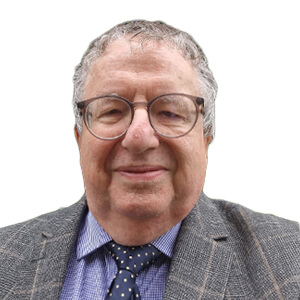 Bryan Slater, our UK CEO, was born in Glasgow in the 50's and took his bachelors in Philosophy at Stirling University.
He was admitted as a solicitor in 1980 and practiced for 30 years particularly helping medium size businesses grow.
Now, living in the Manchester area, the home of our UK registered office, he advises established retained clients on their business strategy, business contracts, employment matters and disputes.
Bryan is pleased to head up the UK team and looks forward to bringing to the UK SME public a new approach to business consulting with his ideas on expanding their businesses including novel ways of
using the franchising model in profiting on good ideas by migrating them overseas using AN Global's international network.
He also wants to ensure that those considering retirement squeeze the profit, when selling lifetime developed businesses.
Bryan sees AN Global as a possibly unique opportunity for SME's to take advantage globally of the skills, connections and ideas built up over a lifetime.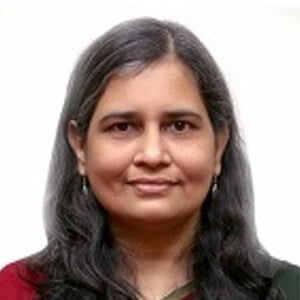 Dr. Meenaxi Dhariwal has been an Entrepreneur, Professor and Author with over 30 Years of rich experience in diverse fields. She was Dean, ICFAI, a leading Business School in Mumbai. She has been a Visiting faculty with premier management and engineering institutes including IIT, Bombay. She has also authored articles on economic issues for leading newspapers of India – Financial Express and Dainik Bhaskar. In 2017, she founded Alpha Global, a venture offering International Immersion Programs for students and professionals.
She is passionate about mentoring budding entrepreneurs and also set up an incubation centre at ICFAI. She was Hon Secretary, CSBE – Council for Small Business and Entrepreneurship, for 6 years and was instrumental in getting CSBE, an affiliate status with ICSB, International Council for Small Business. Founded in 1955, and headquartered in Washington, DC, ICSB is the first international membership organization to promote the growth and development of small businesses worldwide, with presence in 85 countries.
At AN Global, she spearheads India operations.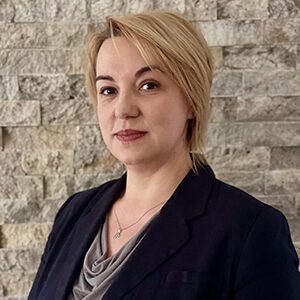 Monica joined AN Global Consulting in 2017, after a varied career in consultancy and training. She is a Professional Trainer and holds education in Psychology and Social Services.
With 12+ years of experience in training and coaching individuals and teams as well as working with all organizational levels she creates, promotes, and delivers training solutions that are designed to support the organization's business plan.
Monica has experience working in domestic and international profit and non-profit sectors. She takes a person-oriented approach where she coaches people to find solutions that work for them and their unique circumstances. Monica has a strong passion for making a positive difference in people's lives. She can combine her extensive real-life experience with high-level training and qualifications to offer a first-class service to clients.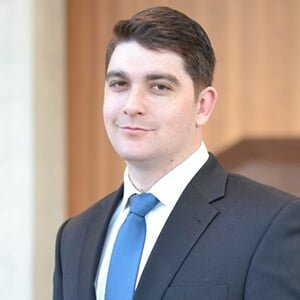 Akshay Nichkawde has a degree in economics and finance. He was groomed as an elite sportsman in Australia from his childhood and performed well at the national level but his career ended with an injury.
He is an experienced business owner and a consultant for the Educational and Business Services sector. His business "Phoenix Compliance Management" was acquired by AN Global Holdings and now he is fully dedicated to his new position.
Akshay provides strategic advice and leads a successful team in providing professional services. His professionalism involves consistently achieving high standards, both visibly and "behind the scenes". Akshay plans to take A N Global Holdings to the next level.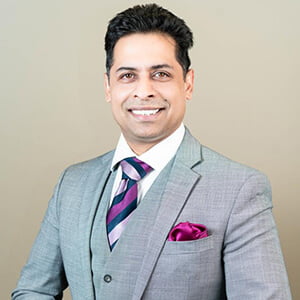 Kamal Tomar served as a vice president of international operations for a Canadian real estate company with  responsibility of setting up businesses in India, USA, and Canada. He also oversees the companies, ongoing expansion efforts into emerging markets and was instrumental in growing revenues from dollar, 3 billion to dollar 8 billion during a four year period.
Before moving to Canada his previous role with companies like Nestlé, Reliance,Tata ,Bajaj and Educomp accounted for the company's increasing development and expansion efforts into high growth emerging markets, and won many conventions, both domestically and internationally.
Always recognized for his Consistent record of exceeding sales targets, new territory expansion, International market, driving operational excellence, growing sales & risk management, strong people and process manager with a reputation for honesty, unquestionable ethics, and integrity.
Kamal holds a masters degree in business administration from Mumbai University & a bachelors degree from jiwaji university, Gwalior.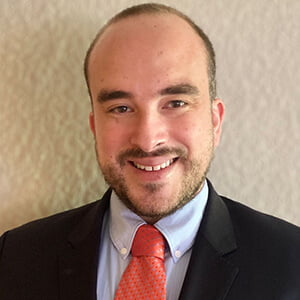 Ernesto Gómez Berjón is a seasoned professional with over 15 years of experience in startup and franchise growth, corporate strategy, sales, and marketing. He is an experienced entrepreneur and intrapreneur with a proven track record of working in the financial services industry, franchises, education, and consulting services. Ernesto's extensive experience includes serving as LATAM Manager for a Lending Fintech that graduated from Y Combinator, LATAM Manager for a top consulting firm in the USA focused on training and consulting services for top banks in the region, franchisee of a credit broker in Mexico, CGO of a Mexican lender that specializes in credits for franchises, sales partner of a prestigious IP consulting firm in franchise services in Mexico, academic manager of the "Diplomado Franquicias de Alto Rendimiento" program at Universidad Anahuac Mexico, Campus Sur, founding member of the Instituto Latinoamericano de la Franquicia, and franchisee of the largest coding school for kids in Mexico. Additionally, he serves as the editorial coordinator of "Guia: Inversión Inteligente en Franquicias" for Entrepreneur Magazine.
Nwali Tochukwu Friday is an experienced entrepreneur, author and business leader with over two decades of experience. He is based in Lagos, Nigeria, and has founded and run several successful businesses in the areas of real estate, travel and logistics. He is the founder and CEO of TD Home & Real Estate Limited, where he identifies markets and scalable investments in residential and commercial properties and sources investors and buyers.
He is also the founder and CEO of TD Travel & Logistics, which operates in Nigeria and New Jersey, USA, where he manages the daily operations and ensures productivity and growth. Nwali has authored two books: "Entrepreneurship as a Disruptive Thinker and Innovator" published by National Library: Business & Entrepreneurship, and "Entrepreneur Cracks The Palm-Kernel Solve The Problem" published by Amazon.com. Previously, he has worked as the Airport Station Manager at ASKY Airlines and as the Agency Manager at Pat-Elo Travels. Nwali is a result-oriented leader who is committed to providing top-quality professional services to dynamic and challenging organizations through team work, coaching, and motivation.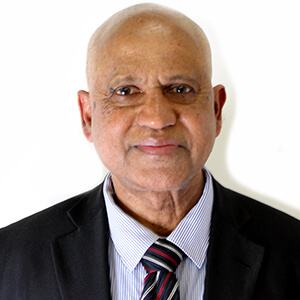 Sarath Gedara is recognized as a dedicated leader who blends business, commercial, financial, and technology acumen across diverse industries such as financial services, fast moving consumer goods (FMCG), education and property development. Extensive experience in defining complex business challenges, prioritizing potential solutions, and utilizing, experience-backed judgment and consistent communications with key stakeholders to achieve all organizational objectives.
Expertise in providing consultancy on start-up organisations located in the UK, Sri Lanka, and Maldives. Analytical leader who continually spearheads growth and develops solutions to improve processes that streamline workflows, reduces costs, mitigates risk and increases employee engagement, quality and productivity levels to align with organisations core vision. Facilitates as a strong trusted advisor to stakeholders and peers to facilitate change and drive consensus across operations. Fluent in English and Sinhalese.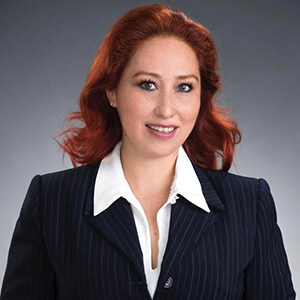 Auditor & Accountant degree from Universidad Autónoma de Tamaulipas.
Highly motivated results-driven leader between administration departments for foreign US and Korean companies with more than ten years of Administration, HR and Training Manager experience.
Being a strategic partner contributing in the development of the organization wide business plan and objectives being accountable and responsible for cost reductions and the measurement of HR programs and processes. Employee sponsors create a healthy work environment and employee assistance programs.
Supervise and coordinate Administration departments as AP, AR counting & tax, Inventory, Human Resource, submitted Cash flow reports, financial analysis, budget, projections, marketing research.
Strengths include improving efficiency, developing processes, building strong relationships and talent development. Performance tracking and process development and evaluation improvement. Forecasting Strategy Development.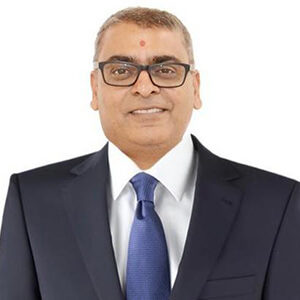 Kamlesh is a versatile professional with over 17 years of experience in Investment Banking, Education, Property Investment, and Charitable Organizations. He began his career in an Investment Bank as a KYC Business Administrator and then moved into the education sector, where he successfully ran an educational institute. Kamlesh has also advised clients on property investment and finance and has expertise in strategic planning, legal, and accounting management. He has managed finances, legal compliance, and developed strategic plans for a local religious charity in London. Kamlesh is an analytical and strategic thinker with strong leadership and communication skills and a client-focused approach. His diverse experience in multiple industries equips him with a unique perspective and a broad range of skills.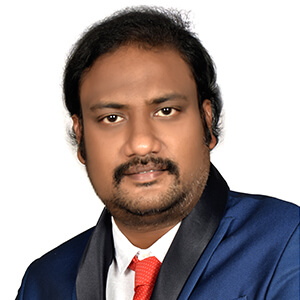 Vijay Kumar Bandi is a dynamic professional known for his adept project management skills and a passion for delivering innovative solutions. With an impressive track record spanning over 14+ years, he has led and executed more than 100+ projects, primarily focusing on branding and marketing initiatives.
Vijay recognizes the transformative power of technology in driving business growth. Beyond his technical prowess, he serves as a trusted advisor to clients, offering insights on how IT can be strategically leveraged to make a tangible impact on businesses.
Vijay possesses a unique blend of strategic thinking and hands-on expertise, allowing him to bridge the gap between client visions and technical execution. His journey is marked by an unwavering commitment to excellence, where he constantly seeks out ingenious solutions to complex challenges across diverse domains.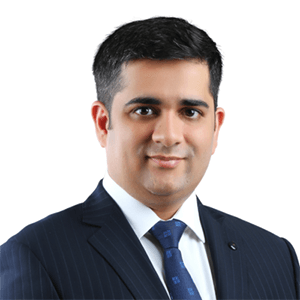 Karan has been working with A N Global to help clients from the middle east who wants to expand their businesses to America through investment-based migration services that  A N Global offers. He want to introduce A N Global franchise opportunity in Dubai and all emirates.
Karan Mutneja is a managing partner at Perspective Tax, located in Dubai. He is a seasoned accounting professional with years of experience in, direct and indirect taxation, statutory compliance, and financial planning. He single-handedly managed the India-UAE Business Summit in 2018 held in Dubai, where more than 150 dignitaries and distinguished businessmen attended to discuss business operations.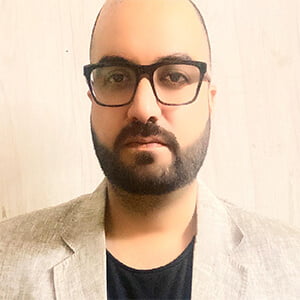 Director, Franchising (India & Dubai)
Rizwan specializes in cross-border transactions and assisting international companies to establish their footprint in India. He has been directly involved in multiple transactions across several industries including consumer, automotive, healthcare, renewable energy and Information Technology and has worked extensively with clients from the US, Europe, Asia and Australia. He has been a successful leader, mentor, sales trainer & business development. He also has worked for global licensing brands like Walt Disney, University of Oxford, Pepsi and many more.
Prior to An Global, Rizwan was at Franchise India Group in Delhi, where he was working in the capacity of General Manager Market Entry and business development .
Rizwan is a Management graduate and MBA in marketing from university of Kashmir.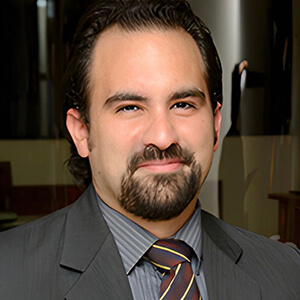 Director, Consulting Mexico
Administrator and Marketer, in the professional field he has stood out as a Consultant specialized in franchise development, business and intangible asset valuation for more than 15 years.
He has developed franchises of various businesses and markets since 2003, and additionally, he has been in charge of the valuation of various important and relevant brands in Mexico, including other intangible assets in sectors like construction, education, entertainment, food & beverage, etc.
He also has extensive experience in teaching and coordination of strategic training, having organized B2B and B2C diplomas, courses and workshops with various universities.
Luis has studied in various courses, programs, workshops, and diplomas in Fintech, Creation
and Operation of Private Equity Funds, Investment, and Real Estate Development, Electronic
Commerce, Digital Marketing, etc.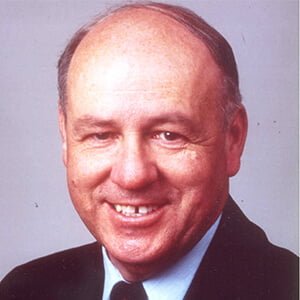 Director, International Strategy
Robert Quimby is an experienced International Business Executive and Consultant. His major experience and expertise specialties are in Leadership Development, International Licensing, Strategic Planning, HR, Business Development, and Marketing.
Robert's core expertise covers strategic business leadership and planning, change management and business development in private and public sectors especially related to Business, Education, and Health, as well as a strong interest in leadership development, in the business, sport, and health technology sectors.
Robert is a former national Executive Director of Sports Medicine in Australia, and a former COO of a US-based Health/Technology company. He worked with several Fortune 500 companies in Asia, Australia, New Zealand, Europe, and the USA, providing business development on international activities. During 2011-2016 he worked with several Chinese Universities both in China and overseas, and he has taught and led courses in Executive Education at Australia's leading university, Australian National University in Canberra and Overseas.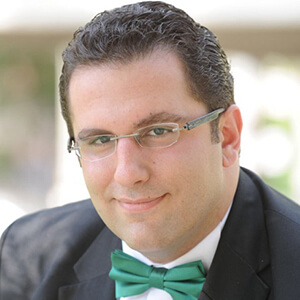 Charbel Tadros is an exceptional leader and influencer in the fields of education, communication, and community service, possessing a comprehensive academic foundation, with a BA in English Pedagogy from Lebanese University and a MA in Special Education from Notre Dame University. Presently, he leverages his vast leadership abilities as the Director at Brandplus Solutions and the principal figure at Oz Arab Media. Demonstrating a firm commitment to social responsibility and community development. Tadros is the founding president of the Australian International Multicultural Association (AIM Association) which conducts various multicultural awards including the AIM Business Awards. making substantial contributions towards innovative societal solutions. His civic engagements also encompass his active charter memberships in the Lions Clubs in Lebanon and the Sydney Autism Community Lions Club.
In a significant new undertaking, Tadros is poised to assume the role of CEO at Individual Support Training and Care, a company owned by A N Global Australia Pty Ltd, which is currently in the process of becoming a Registered Training Organisation. This exciting new role will further showcase his leadership and strategic thinking in a broader educational and support service context. Tadros' profound knowledge and experiences have been shared widely through local and international interviews and lectures on critical topics, such as spirituality, teaching, special education, and career planning. His diverse accomplishments, extensive expertise, and deep-seated social consciousness make him a critical asset to this business venture, promising to bring a unique blend of experience, commitment, and vision.
Director, Real Estate Services
Adam provides strategic marketing and transaction management services to clients across many areas with record sale prices and the shortest day on the market. He is a broker and owner with over 40 years of experience in real estate and refinancing. His career was built on Dedication, Communication, Determination and Trust while embracing the ability to cater and adapt to all clients' needs. Adam has learned first-hand the value of a positive, roll-up-your-sleeves attitude, treating all clients like family and establishing his reputation for building relationships with clients and brands.
He has been honored with multiple awards for "best mortgage broker", "best realtor", "best business person", and "most community-minded broker". He is excited to experience a new challenge in his career by joining the AN Group family.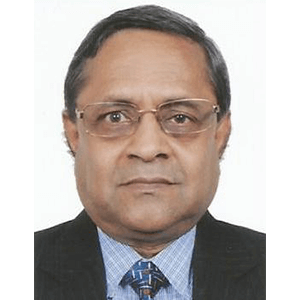 Executive Director, India
Dr G. L Aggarwal has rich experience of 44 years as a Chartered Accountant. He also has extensive experience of working with both non-profit and for-profit organizations, providing innovative solutions for the efficient management of various projects. He also runs an NGO in Delhi.
He has been awarded an Honorary Doctorate (Doctor of Social Work) from the global council for professional education mission, Global Peace University, USA.
He is a charismatic, result-oriented leader with a commitment to building a conducive work environment and maximizing opportunities for individual, group and company.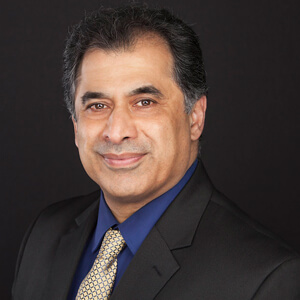 "Years ago I learned Cash is the pillar that holds a company in place and if you control the cash and the outgoing expenses, you can run a successful business". 
Nader Tehrani CPA, CGA comes to us with a vast knowledge and experience in dealing with various industries in his accounting practice.  In terms of managing a company's monetary business, Nader Tehrani is an expert. He has been leveraging excellent tax planning strategies as well as well-planned corporate structures in order to help corporations save taxes, grow and build on their success.
Nader has worked for large public and fortune 500 organizations gaining the expertise to grasp financial controls, auditing, processes, financial planning and analysis.  Nader has also co-authored the international best-selling book "Secret to Wealth II" with Brian Tracy and is currently working on his book "50 Secrets CRA Doesn't Want You to Know" revealing tax strategies helping businesses.
Director, Trade & Investment
Manoj Kumar has over 23 years of sales, marketing, business development, branding, and business consulting experience, as well as extensive knowledge and understanding of SaaS-based business models. His innovative business acumen, strategic/analytical abilities, and strong negotiation and closing skills make him a highly valuable asset.
His international experience and extensive network working with people from various cultures is his strength, particularly in Dubai, Kuwait, Oman, the United Arab Emirates, other Middle Eastern countries, India, Sri Lanka, and the United States. Understanding business needs and requirements, as well as providing perfect business solutions, is his specialty.
His extensive knowledge and experience in a variety of industries include Information Technology, Manufacturing, Construction, Commercial / Residential Roofing, Real Estate, Metal Recycling, Oil & Gas Transportation, International Trading (Import/Export), Restaurant, and Business Consultant in the Asian, Gulf & US Market.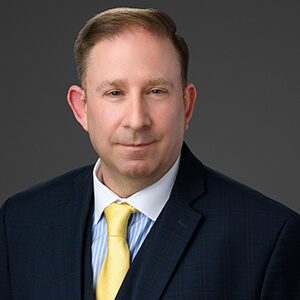 Director, Strategic Funding
Through Eric's multiple decades of experience of international risk management and implementing comprehensive business strategies around the world, he has a tremendous track record of turning risks into profit, and has always focused on solving for "yes". Eric is proud to bring his robust skillset and international relationships to AN Global Holdings. Throughout his career in International Insurance Brokerage, finance, and working with the UN and Multinational organizations, his career has led him to cultivate very unique relationships with Banks, Hedge Funds and private entities that work in conjunction with a similar goal, to always solve for "yes".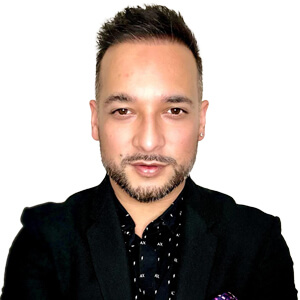 Director, Business Development Canada
A post-graduate in Entrepreneurial Management from the Regents University London (UK). Shivank has worked for more than ten years in establishing and shaping reputed brands across various entities in the international market under the specialized area of brand building, consulting, marketing, and operations.
He have acquired valuable managerial, entrepreneurial, and technical experience in various sectors across India, Dubai, Australia, and Canada. He demonstrates efficient working to meet some of the biggest challenges of any organization.
Shivank has lead positions of much responsibility for the business's growth and sustainability. His entrepreneurial and creative skills would help achieve promising results for the associated brands.
His academic qualifications, experiences, dedication, and loyalty are a testimony of his accomplishments. He is always looking forward to creating moments and landmarks that inspire businesses around him.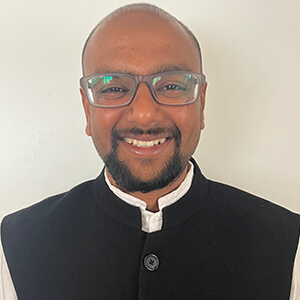 Director, Consulting Canada
12+ years of experience into; Consulting and strategizing NGOs, Small businesses,Corporates, Educational institutions and social organisation like Rotary international and Rotaract.
15+ years of experience in Training, coaching, mentoring over 1.5 lakh individuals. Active member of social world wide organization, rotary and rotaract for 15+ years and access to 1.2 million network of individuals in 190+ countries.
India Book of Records holder – Felicitated in the 4th international world record Holders meet in Top 100 record holders from 7 countries – for covering maximum number of national highways by a duo in a single trip of 101 days, 19400 kms.
Felicitated by Union Minister of India for roads and highways Shri. Nitin Gadkari for covering Maximum number of national highways in a single trip by a duo -The Great Indian Travel covering all 28 states and 5 Union territories across India. 
Manager, Brokerage Operations
With over 19 years of experience in corporate business development, Trent has been involved in the growth and evolution of companies across the DFW Metroplex, including top brands like Hello Fresh. Having spearheaded local, regional, national, and global partnerships, Trent is a professional in valuing, scaling, and optimizing businesses for their owners. He was also licensed in real estate in 2017 and currently practices Commercially.
Being a Consultative Expert, Trent identifies opportunities that are well-aligned with the objectives of clients through a comprehensive understanding of various market verticals. Whether you are an investor looking to purchase an attractive business, or more importantly, an owner looking to sell, Trent can undoubtedly assist, with unmatched professionalism and diligence. His experience in leveraging teams, and generating creative solutions for his clients, allows him to further help them with buying, selling or growing their own businesses. Trent values honesty and fairness and is known to live by these principles in all aspects of life. With the desire to see people grow and succeed, Trent maintains long-lasting relationships that endure long after the closing of the transaction.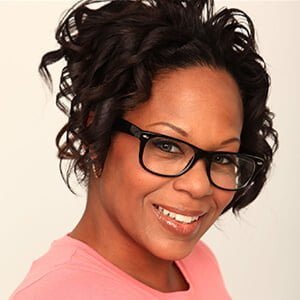 Sherri was born in California, and was raised all over the United States and various countries due to coming from a military family as well as serving a short period of time in the U.S. Army herself. These previous positions and life experiences have prepared her for the  position as the Franchise Director for AN GLOBAL. 
Sherri is coming to AN GLOBAL with over 30 years of customer service. After retiring in 2019 from a major airline of 23 years, she started a business that is in the real estate and consulting realm. Always interested in real estate, she started wholesaling properties. She also started a second company that compliments wholesaling properties by becoming a Mobile Notary and Certified Loan Signing Agent specifically geared towards the assistance of closing residential and commercial properties. 
Sherri is driven and that helps her to be able to find solutions for the 500+ franchises already here at AN GLOBAL needing assistance. She is client responsive and  thinks out of the box to be able to help clients gain the franchises of their choice.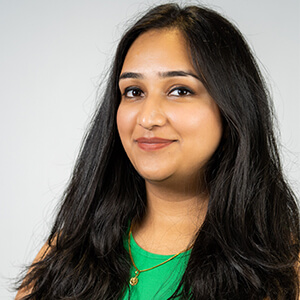 Operations Manager, Canada & USA
With a Bachelor's degree with Honors in Chemistry, complemented by her proficiency in computer programming. While her educational background is in Sciences and Technology, her extensive work experience in the operations field has made her an accomplished leader with a proven track record of optimizing workflows and guiding teams to peak performance.
Her expertise lies in strategic planning, enabling her to align operational activities with overarching business goals, thus ensuring the organization's success. Her problem-solving skills are instrumental in enhancing efficiency and productivity. Effective communication forms the cornerstone of her management style, fostering collaboration and synergy across departments.
Additionally, her adept resource management and talent for cross-functional collaboration consistently yield operational excellence. Whether she is orchestrating team efforts or streamlining processes, her skills in team leadership, process optimization, and strategic planning consistently deliver outstanding results. She is wholeheartedly committed to driving operational efficiency and excellence, enabling this organization to thrive in dynamic environments.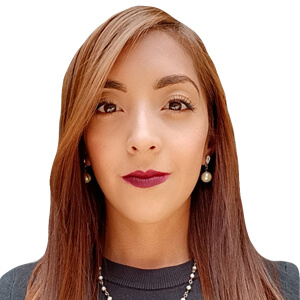 With a degree in Communication Sciences from the Universidad del Valle de México and a degree in Social Psychology from the Universidad Autónoma Metropolitana.
She has 8 years of experience in the financial, administrative, sales and management areas of several well-known companies in Mexico such as Grupo Salinas.
She has developed as Community Manager being responsible for building, administering and managing online content to attract customers to the brand.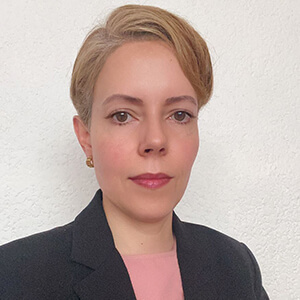 Ana Sofía Fernández Sánchez
Sales manager with 20+ years of experience in sales management, marketing strategies and customer service in mexican and international companies. She has worked collaboratively with many sales teams to achieve goals and objectives, escalate revenue gains and improve the companies' sales cycle through effective management and marketing processes.
A strong goal-oriented leader with the ability to increase sales and develop strategies to retain customers. She prioritizes building relationships with clients to ensure successful long-term business partnerships. Her enthusiastic personality and great communication skills allow her to easily understand the clients' needs and translate them into effective actions.
Committed to embracing new challenges and constantly learning in this ever-changing industry to offer the best solutions for every clients' needs.
Edna Nyidu is a seasoned and highly accomplished Director of Business Development with a proven track record of driving growth and expanding business horizons. With a career spanning over 15 years. She has consistently demonstrated exceptional leadership, strategic thinking, and keen understanding of market dynamics.
She holds a Bachelor of Science (BSc) degree in Human Resource Management, from King's College University in Ghana with first class honors and was awarded the best female student of 2014/2015 academic year. She has held key positions in several organizations such as, Hands n Help, Klips Global LLC, Kalex Academy, DG Financial Services Ltd, among others, where she played a pivotal role in transforming their business landscape and became a founding partner to Whitespace Media Services Ltd. In 2017 and till date.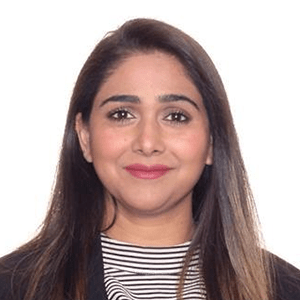 Country Director, Pakistan
Sidra Ali, known for as a result-orientated , motivated professional always committed to balancing company goals while helping customers find satisfactory solutions for EB2,EB3,EB5 and L1.
Sidra has completed her MBA in HR and masters in Economics and International Relations. She was a lecturer in Dubai for management as well. She is Having a command developed high empathetic Clint's relationships and earned reputation for exceeding service standard goals. Sidra is an international consultant to promote superior experience by addressing customer concerns demonstrating empathy and resolving problems. Due to having multilingual she can speaks Urdu, English, Arabic, Pashto and Punjabi. Smoothly uncover and solve challenges while promoting company's products and maintaining loyal, satisfied customer. Focus on surpassing expectations and driving team success.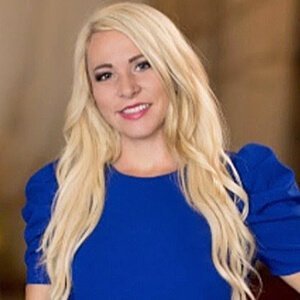 Tammy Moore has over 15 years of experience in owning and running her own businesses. She has built million-dollar empires in the automotive and floral industries. She has had extensive exposure to business brokerage through the sale of her own businesses. Each one of her enterprises were built from scratch and she gained valuable insights into managing a business, growing its valuation and to market and sell it successfully.

Tammy has also built relationships and established numerous company brands through franchising. She has gained in-depth knowledge into business analytics and advanced corporate development. On her rise to fame, she was identified as one of Arlington's most-leading women in Today Magazine. She has developed a reputation as the person that can grow any business, in any industry, and help it reach its fullest potential. She also understands the ins and outs of buying and selling businesses in today's market. For her, failure is not an option for her clients, and Tammy will do everything in her power to ensure that they are represented to the fullest.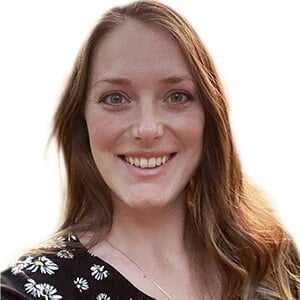 Fluent in both Spanish and English languages, Julia is no stranger to cultural immersion. Originally from Southern Utah, Julia lived and worked abroad in South America for over 5 years. While in Chile, she owned and operated her own Salon, as well as a fruit store with her husband, both of which were very successful. Here, she learned the true essence of entrepreneurship, having to negotiate with spirited locals on a daily basis, and scale two very diverse businesses in distinctive industries. She brought those life lessons back to North America, where her and her husband now own trucking and cleaning companies, as well as Commercial Real Estate investments.
Julia has always been an entrepreneur at heart, and fascinated with the nuances of different industries. With an affinity for business sales and mergers and acquisitions, Julia continues to add to her breadth of uncommon knowledge and skills. Driven to relentlessly hone her expertise in accounting, business development and negotiations; Julia's passion is business advisory, and she remains eager to support the professional and financial goals of fellow entrepreneurs.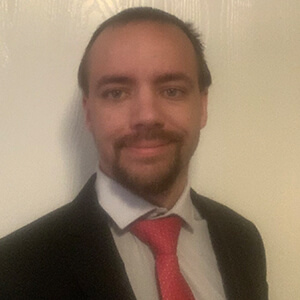 Meet Taylor Clark, an accomplished Business Broker with a diverse array of skills honed through an illustrious career spanning various sectors. Leveraging a background as a Real Estate Wholesaler and Full Stack Developer, Taylor possesses an adept ability to dissect market trends, orchestrate intricate negotiations, and harness cutting-edge technologies.
From orchestrating successful marketing campaigns and adeptly managing sales to delving into intricate data analytics, Taylor's skill set is all-encompassing. Forge ahead with Taylor as your dedicated partner, offering unparalleled expertise and resolute support.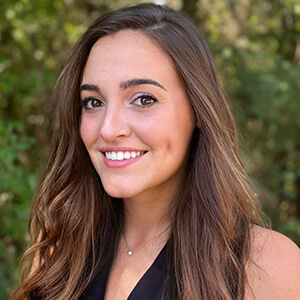 Beginning as a financial planner, Sierra developed a keen eye for identifying opportunities and analyzing market trends. This foundation allowed her to make the leap into entrepreneurship, where she established and operated her own family business for five years. Recognizing the power of collaboration and innovation, Sierra also was part of the founding team of a cross-lending platform, bridging the gap between lenders and borrowers. During this time, Sierra gained invaluable firsthand experience in managing and growing a company, honing her skills in negotiation, marketing, and strategic decision-making. With a deep understanding of financial structures and lending dynamics, Sierra enhanced her ability to assess the value of businesses and create win-win scenarios for both buyers and sellers.
These experiences have given Sierra a unique perspective when it comes to understanding the needs and concerns of business owners, enabling them to provide tailored solutions and expert guidance throughout the selling process. Leveraging her comprehensive knowledge of financial planning, entrepreneurial ventures, and lending, Sierra is well-equipped to guide clients through the intricate process of selling their businesses, offering invaluable insights and strategic advice that can help achieve optimal outcomes.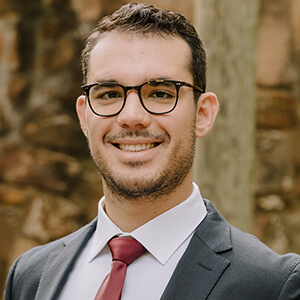 Matt is a highly accomplished business broker with a diverse background and a strong track record of success in evaluating, selling, and marketing businesses. With a passion for strategic analysis and financial insights, Matt brings a unique blend of expertise in business development, project management, and financial analysis to the table.
Having graduated with a degree in Electrical Engineering, Matt seamlessly transitioned into roles that combined his technical expertise with his passion for business development and project management. This unique blend of technical knowledge and business acumen allows Matt to provide a comprehensive and strategic approach to his work as a business broker.
What sets Matt apart is his strong attention to detail, honed through his educational background and professional experience. He approaches each business transaction with meticulous precision, ensuring that no aspect is overlooked and that his clients receive the highest level of care and attention to achieve their goals.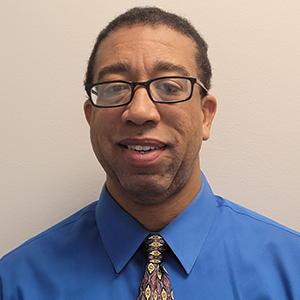 Before becoming a business broker with AN Global, Sean has had 26 years of years of experience as an accomplished Sales Professional marked by numerous sales awards, recognition, and has had a track record of exceeding sales and service. Between doing personal sales presentations, leading sales teams, and leading salespeople for his own franchise, Sean has been involved in over 12,000 door-to-door in-home presentations returning 3500 sales transactions.
Sean has lived in Louisville, Ky, Cincinnati, OH, Charlotte, NC, Northern Virginia, and moved to Arlington, TX in 2017. He enjoys the atmosphere of the DFW Metroplex and decided that the DFW area will be his final home. 
Robinson is a talented professional who brings a range of knowledge from a variety of fields, including education, medicine, IT, and finance. Robinson's varied professional background gives him a strong advantage in his roles as a broker and business advisor. He effortlessly crosses cultural barriers and develops close relationships with clients all around the world thanks to his fluency in six languages. Beyond his work, Robinson enjoys exploring new experiences with his family, trying terrifying sports like skydiving, and pursuing his artistic loves like the guitar and filmmaking. With his broad range of experience, multicultural outlook, and commitment to quality, Robinson is committed to giving businesses invaluable advice and support, ensuring their success in the fast-paced market of today.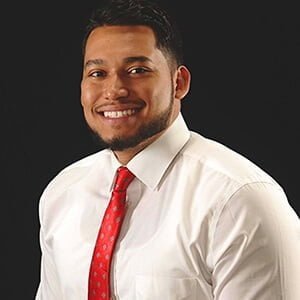 Edwin is a driven bilingual business consultant with several years of sales experience across different industries. He brings a strong passion for uncovering his clients' needs, and ultimately finding solutions for them. He also provides a top-tier level of professionalism with every transaction, which people have called, "the white glove service". This, combined with his unique array of skills such as financial mediation, negotiation, relationship, building, critical, thinking, and problem-solving, creates a guardrail path for a business owner towards a stress-free, successful business transaction.​
​
With a business degree, hailing from Frostburg State University, Edwin is not only knowledgeable, but dedicated toward delivering real results for his clients as their business broker and serving as a bridge for the business owners seeking a seamless transition into the next chapter of their lives
Sunil Deshmukh has led an impressive career as a consultant, leader, coach, and mentor in his 30 years of work in his field. He is a senior management professional with global experience. Sunil has a well-rounded background in business management – from developing business strategies to managing operations to ensuring board-level oversight and governance. Sunil has worked in a range of client markets including Africa, Asia, the Middle East, and Singapore, which has allowed him to develop extensive experience working with leading global enterprises from diverse cultures.
Sunil is actively involved in strategy development, M&A, setting up large operations, succession planning, advising CXOs on various critical business decisions, transformation and change management, Board Advisory, etc. He successfully trained, coached, and mentored more than 100 Corporates/Leaderships Professionals in the last two years.
Eric is the co-founder of Acuity Ventures III, L.P., Acuity Ventures II, LLC, and Acuity Ventures, LLC, and he is in process of launching "Second Street Capital" — the majority of investments in the family of Acuity Funds focus on web-based software. He was also a co-founder of Sand Hill Capital, LLC, a venture fund that provided debt facilities to later-stage, emerging growth companies. He has over 25 years of experience in providing debt and related convertible debt financings to high-technology companies in Silicon Valley and across the country. He began his career in commercial banking with Union Bank and later moved on to progressively senior positions with Silicon Valley Bank and the venture capital division of General Bank. Eric received a BA in Economics from Stanford University. At Stanford, he played baseball and received All-American honors, and he went on to play professionally.
Investment Based Migration USA
Sam Udani has been involved with the immigration community in the USA for most of his career spanning three decades, involving immigration politics and immigration policy and covering all manner of immigration into the USA. He has been a tireless advocate for enlightened immigration laws for the USA since ACWIA, AC21/ACTA, and continuing from then on.
Mr. Udani currently serves as the Law Publisher and CEO of ILW.COM and Immigration Daily, a position he has held for over twenty years. As Publisher, he directs all activities of the website and newspaper with over 50,000+ pages of free information on immigration law that receives 250,000 visitors per month. Under Mr. Udani's direction, ILW has conducted 600+ CLE seminars, published over two dozen immigration law books, and conducted hundreds of immigration events in over a dozen countries.
Mr. Udani also serves on the Board of Directors of USCRI, the largest and oldest non-profit in immigration in the United States. He is based in New York City.