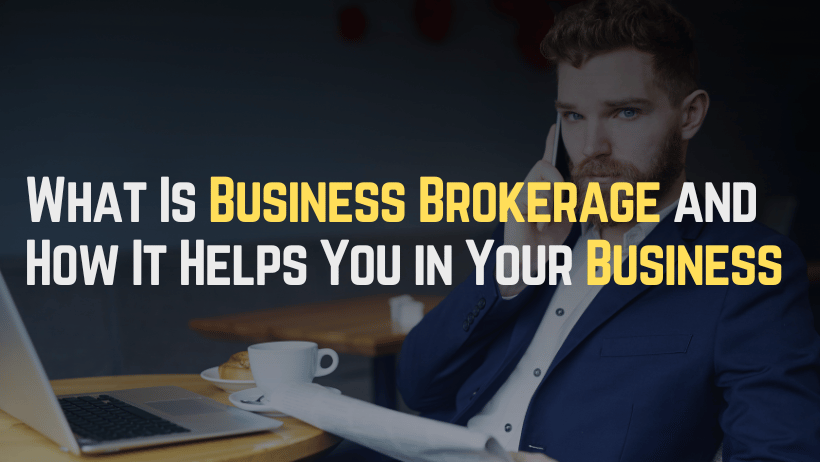 August 10, 2023

Joel Abraham

0
In the world of business, the market for brokerage services is predicted to experience substantial growth, with projections indicating a potential value of $196 billion by 2027. In the United States, the typical business sale price currently hovers around an impressive $1.2 million. 
To facilitate such deals, business brokers typically receive a commission of 10% based on the sale price. Nevertheless, these negotiations can be intricate and protracted, as the average time required to finalize a business sale spans approximately 12 months. 

Predominantly, the motivations behind selling businesses often revolve around retirement plans, health matters, or family considerations. Notably, the industries witnessing the highest business sales are professional services, retail, and healthcare. For brokers to flourish in this competitive arena, it is crucial to cultivate extensive networks and possess a profound understanding of the industries they serve.
The business brokerage offers invaluable assistance in buying or selling a business. These experts possess the know-how to secure favourable deals and handle various aspects, including financial, legal, tax, and regulatory matters. By leveraging their expertise, entrepreneurs can concentrate on their core strengths while avoiding potential pitfalls.
Attempting to navigate the complex process alone is unwise, as it could lead to overpayment or undervaluation of the business. Furthermore, inexperience may lead to costly errors or legal complications. Business brokers act as safeguards against such risks, ensuring a smoother and more efficient transaction for all parties involved.
Business brokerage streamlines the buying and selling process, promoting a mutually beneficial outcome. Entrusting this task to professionals allows business owners to save time, money, and effort, ultimately leading to enhanced success and optimal results.
You need a good business broker to help you with your business. AN GLOBAL CONSULTING is the best choice for you. They have been doing this for a long time and they know what they are doing. They can help you buy or sell a business, get a franchise, move to another country, or learn new things. They have a lot of people who can help you with different things. They will give you the best service and the best deal.
What is a business brokerage?
A business brokerage is a service that connects people who want to buy or sell businesses. The middleman in this process is known as a business broker. These brokers offer their expertise and help both parties navigate the deal smoothly. For sellers, brokers assess the value of their business, market it to potential buyers, and handle negotiations. For buyers, brokers find companies that match their interests, provide insights into the market, and help with the purchasing process.
Business brokers play a crucial role in ensuring successful transactions by guiding both buyers and sellers through the complexities of the deal. They assist in paperwork, due diligence, and other critical aspects, making the process less overwhelming. With their assistance, buyers can find the right business and sellers can get a fair deal, creating a win-win situation for everyone involved.
A business broker can perform various tasks, such as:
Valuing the business and determining a fair price
Marketing the business to potential buyers
Screening and qualifying buyers
Negotiating the terms and conditions of the sale
Preparing and submitting the required paperwork
Coordinating with other professionals, such as accountants, lawyers, bankers, etc.
Ensuring confidentiality and compliance with laws and regulations
A business broker typically charges a fee or a commission for its services, which may be a flat fee or a percentage of the sale price, usually ranging from 10% to 15%.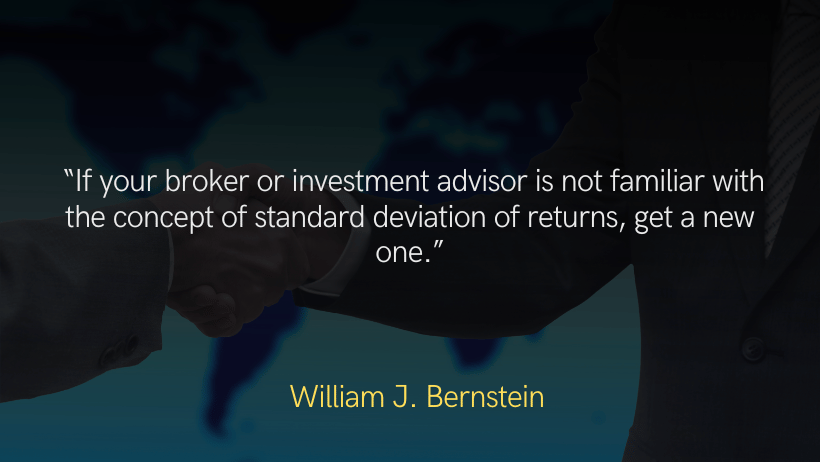 What is a brokerage business?
A brokerage business is a company that focuses on providing brokerage services for various products or markets. Its primary role is to act as an intermediary between buyers and sellers, facilitating transactions and earning a commission or fee in the process. These businesses are prevalent in finance, real estate, and insurance industries.
In simple terms, imagine a brokerage as a middleman who helps you buy or sell stuff. They connect people who want to purchase something with others who are selling it. Whether it's stocks, bonds, real estate, or insurance policies, the brokerage handles the technical aspects of the deal, making it easier for you to trade or invest.
The advantage of using a brokerage is that they have the expertise and resources to ensure smooth transactions, often providing valuable advice to clients. However, it's essential to compare brokerage firms to find the best fit for your needs and avoid unnecessary costs.
For example, there are brokerage businesses that deal with:
Stocks and securities
Commodities and futures
Real estate
Forex and currencies
Insurance
Financing
A brokerage business may have different departments or divisions with expert brokers in their specific niche and local markets. A brokerage business may also have affiliations or partnerships with other brokers or firms to expand its network and reach.
What is a business brokerage firm?
A business brokerage company that specializes in assisting small to medium-sized enterprises in buying and selling businesses. The firm typically employs multiple brokers, each responsible for their clientele and listings. Additionally, they might provide supplementary services such as consulting, advisory, valuation, and exit planning. These services aid businesses in making informed decisions during the buying or selling process.
The company acts as an intermediary, facilitating negotiations and ensuring a smooth transaction between buyers and sellers. By offering a range of expert services, the business brokerage firm becomes a valuable resource for entrepreneurs seeking to enter or exit the business market.
With its team of experienced brokers, the company endeavours to match buyers with suitable businesses and help sellers find the right buyers, all while maintaining confidentiality and professionalism just like AN GLOBAL CONSULTING.
A business brokerage firm may have a certain specialisation or industry focus, such as:
Manufacturing
Retail
Hospitality
Healthcare
Technology
Franchising
A business brokerage firm may also have a certain size or value range of businesses that it deals with, such as:
Main Street businesses (less than $1 million in value)
Lower middle market businesses ($1 million to $10 million in value)
Middle market businesses ($10 million to $100 million in value)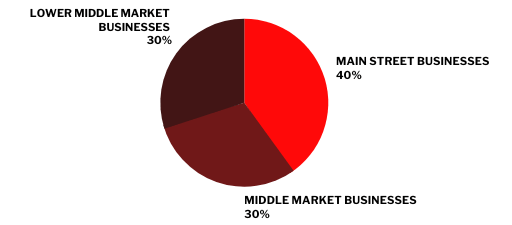 What is a custom brokerage and what is its importance in international business and trade?
A custom brokerage service is an invaluable aid to importers and exporters as they navigate the complexities of customs clearance and adherence to various countries regulations. Acting as a dedicated agent, a customs broker expertly manages the intricate documentation, duties, taxes, fees, and inspections associated with the cross-border movement of goods.
By leveraging their expertise, they streamline the process, ensuring seamless transit for shipments and mitigating potential compliance issues. These professionals play a pivotal role in facilitating international trade by providing essential assistance in meeting all the requirements, thereby fostering smoother and more efficient import and export operations.
A custom brokerage is important for international business and trade because it can:
Save time and money by avoiding delays, penalties, fines, confiscation, etc.
Reduce risks and liabilities by ensuring compliance with laws and regulations
Enhance efficiency and competitiveness by facilitating smooth and fast transactions
Provide expertise and advice on tariffs, quotas, trade agreements, etc.
A custom broker typically charges a fee or a commission for its services, which may vary depending on the type, value, quantity, origin, destination, etc. of the goods.
Finding the Perfect Brokerage Partner
Business brokerage is a highly beneficial service for those seeking to buy or sell a business with success. Whether a general broker or a specialized one, like a custom broker, they can be located through referrals, online directories, and professional associations.
Nevertheless, it is crucial to assess the broker's qualifications, experience, reputation, track record, and fees before engaging in their services to ensure reliability and trustworthiness. By conducting a thorough evaluation, individuals can make informed decisions and secure the assistance of a reputable broker to facilitate their business endeavours effectively.
Before engaging a broker, it's crucial to assess their qualifications, experience, reputation, track record, and fees to ensure reliability. Conducting a thorough evaluation empowers informed decisions and secures a trustworthy broker for effective business endeavours.
AN GLOBAL CONSULTING stands out as the best broker for your business guidance. With an exceptional track record, extensive experience, and a stellar reputation, they offer reliable and personalised solutions. Engaging their services assures you of loyal support and guidance, leading to successful outcomes for your business.