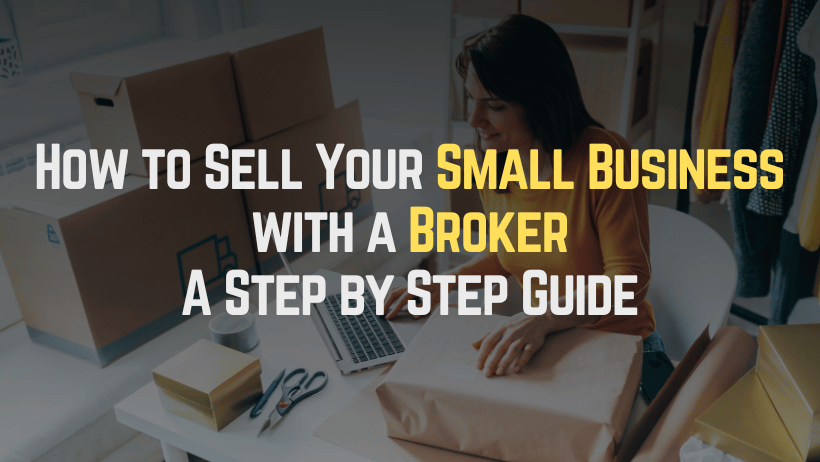 September 15, 2023

Joel Abraham

0
If you're contemplating the sale of your small business, the process can seem daunting and perplexing. The array of considerations might leave you feeling uncertain about potential errors that could impact your time, finances, and reputation. Questions may arise about finding the ideal buyer, determining your business's value, negotiating a just and lucrative agreement, and sidestepping legal entanglements. You're not alone in grappling with these issues, as numerous small business owners encounter similar challenges when embarking on a sale. This is where enlisting a professional business broker comes into play. Much like a matchmaker, a business broker connects you with suitable buyers, navigates the appraisal and bargaining phases, and manages the intricacies of the transaction.
Moreover, a business broker assists in prepping your business for sale, targeting the right audience, and safeguarding the confidentiality of your information. Yet, uncovering and collaborating with a reputable business broker can raise queries. What are the merits and expenses of such a hiring? What does the process entail when selling your business through a broker? This article addresses these queries, offering insights and a step-by-step manual for successfully selling your small business through a broker's expertise.
However, if you want to work with a global consulting firm that has experience in buying, selling, and growing businesses in over 15 countries, you might want to consider AN Global Consultancy. They have a team of experts who can help you with every aspect of selling your business, from valuation and marketing to negotiation and closing.
Business Broker for Small Business
A specialist in the realm of small business acts as a guide for owners seeking to divest their enterprises. This expert serves as an intermediary for sellers, aiding them in locating suitable purchasers, steering discussions around agreements, and facilitating the overall transaction process. Their deep understanding of the intricacies tied to small businesses empowers them to assist proprietors in navigating the complexities of relinquishing their operations. Their competencies encompass evaluations of the market landscape, identification of potential buyers, formation of transactional frameworks, and the smooth orchestration of the sale. Through close collaboration with business operators, these specialists employ their insights to enhance the journey of selling, ensuring that the parties involved arrive at mutually advantageous conditions. Essentially, these brokers mitigate the challenges linked to sales by delivering customized guidance and strategic assistance, ultimately resulting in successful business transfers.
Brokers for Small Business
When aiming to divest a small business, it is prudent to engage with brokers who specialize in the sale of small enterprises. These professionals possess an in-depth comprehension of the intricacies linked to vending a small business and can assist in surmounting these challenges. Collaborating with such brokers can facilitate a smoother transaction and increase the likelihood of a successful sale outcome.
Brokers for Selling Small Business
Selling a modest business necessitates distinct proficiencies and know-how. This is why enlisting the assistance of a specialist proficient in small business sales is crucial. These experts possess the adeptness and capability to manage the complexities of this undertaking.
Utilizing the expertise of a broker skilled in small business sales is essential. Their mastery and skillfulness are instrumental in navigating the intricacies of this process.
But if you don't have time or energy to do all this research, or if you want to work with a global consulting firm that has a proven track record of buying, selling, and growing businesses in over 15 countries, you might want to check out AN Global Consultancy. They have a team of experts who can help you find the best business broker for your needs, and also offer other services such as franchise sales and development, growth and turnaround consulting, education, business migration, and trade and investment.
When choosing a broker, you should consider:
Their experience and track record in selling businesses similar to yours
Their reputation and references from previous clients
Their fees and commission structure
Their marketing strategy and resources
Their communication style and availability
You should interview at least three brokers before making a decision. You should also check their credentials, background, and references. You should also ask them to provide you with a written proposal or agreement that outlines their services, fees, and expectations.
Brokers to Sell Small Business
Business intermediaries have a crucial function in facilitating a seamless transfer of your modest enterprise. They aid in readying your business for sale and identifying prospective purchasers intrigued by your venture. Additionally, they manage negotiations about the sale's conditions, guaranteeing a contented transaction.
Small Brokerages Near Me
Identifying an appropriate broker for your small enterprise can prove to be a pretty formidable undertaking. Nevertheless, collaborating with a local small-scale brokerage can present a multitude of advantages. These entities possess a more profound understanding of the regional market dynamics and can furnish tailored assistance in facilitating the sale of your business. The process entails a degree of complexity, and the presence of a nearby boutique brokerage can undoubtedly alleviate the intricacies involved. Their adeptness at navigating the local market nuances combined with their ability to provide individualized support renders them a valuable asset in your endeavor to divest your business.
If you are looking for small brokerages near you, you might want to consider AN GLOBAL CONSULTING. Anglobal.us is a boutique brokerage firm that specializes in providing business guidance, franchise, business growth and other services to small and medium enterprises. They have a team of experienced and qualified consultants who can help you with every aspect of selling your business, from valuation to negotiation to closing. They also have a network of local contacts and connections that can help you find the best buyers for your business. AN GLOBAL CONSULTING is the best choice for small business owners who want to sell their business with confidence and ease. You can visit their website [here] or call them at +91-11-12345678 to schedule a free consultation
Small Business Broker Near Me
Selecting the right broker is crucial for selling your small business. Opt for a local broker who possesses extensive familiarity with the regional market. This underlines the significance of collaborating with a broker who has adeptness in your locality. It's imperative to engage a local broker with a proven track record in your vicinity.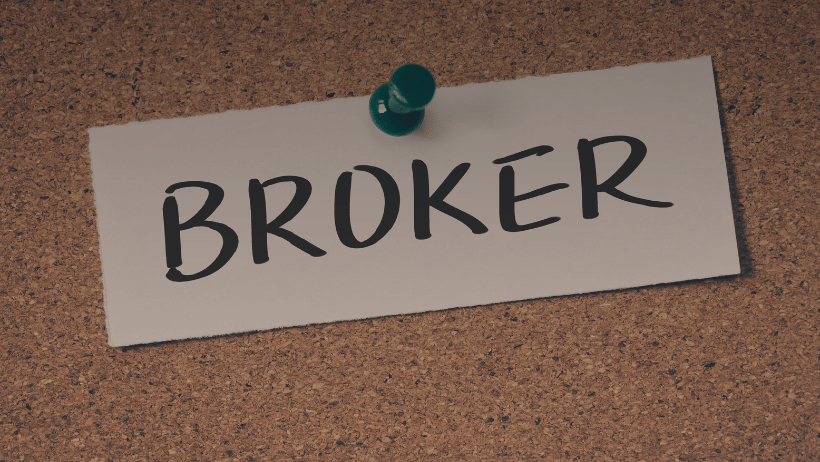 Broker to Sell My Small Business
Vending a petite enterprise can emerge as a convoluted journey. Hence, partnering with an intermediary becomes pivotal, steering you adeptly—such a professional assists in priming your business for the market and identifying fitting purchasers.
The sale of a diminutive enterprise can entail intricacies. Therefore, enlisting the guidance of a broker becomes essential. These experts aid in readying your business for sale, as well as in pinpointing apt potential buyers.
AN Global Consultancy can simplify the process of handling offers for your business. With their expertise, they connect you with potential buyers, analyze offers, and negotiate on your behalf. They ensure your needs are met, and they can create competition among buyers, maximizing the value of your business. Trust their industry insights to make informed decisions and secure the best deal for you.
Some of the things you need to negotiate with interested buyers are:
The purchase price and how it will be paid (cash, stock, debt, earnout, etc.)
The structure of the deal (asset sale, stock sale, merger, etc.)
The allocation of the purchase price among different assets (goodwill, inventory, equipment, etc.)
The representations and warranties that each party will make regarding the accuracy and completeness of the information provided
The indemnification clauses that will protect each party from any liabilities or damages arising from the deal
The closing date and conditions that need to be met before closing (due diligence, financing approval, regulatory approval, etc.)
Negotiating with interested buyers can be a complex and lengthy process that requires patience, skill, and creativity. Your business broker can help you navigate this process smoothly and efficiently by acting as a mediator between you and the buyer, as well as handling any issues or challenges that may arise along the way.
Small Business Realtors
Local business real estate agents have expertise in marketing and facilitating the sale of small enterprises. They possess extensive familiarity with the regional market and adeptly guide you through the sales procedure. Their accumulated know-how empowers them to assist in securing an optimal value for your venture.
Small Business Broker Fees
Business brokers levy a fee for their services, typically calculated as a percentage of the business's sale price. This fee's variation aside, it generally proves its value due to the indispensable proficiency and assistance these brokers offer. The charges might differ, yet the expense is justified given the priceless insight and support brokers furnish.
Sell your business with AN GLOBAL CONSULTING
Working with a professional consulting firm like AN Global Consulting can make all the difference in the success of your business sale. Their team of experts can help ensure that all the necessary legal and financial requirements are met and that you get the best possible outcome from the sale.
So, if you're thinking of selling your business, don't go it alone. Let AN Global Consulting help you navigate the complexities of the sale process and ensure that everything is done right.