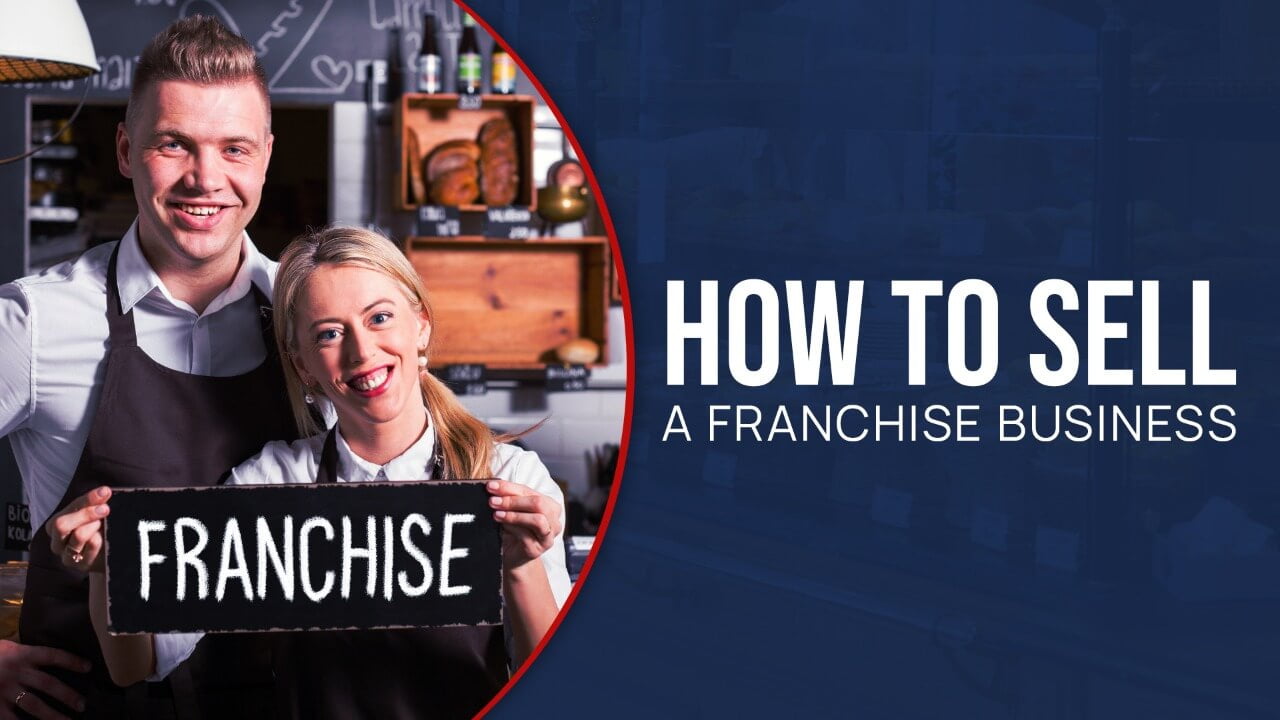 January 28, 2023

Srishti Panwar

0
Congratulations for starting a franchise operation or planning to grow an existing one. It's a big task, and you have already taken the first step. However, now comes the real challenge- how to actually sell a franchise business instead of just sitting on the thought of doing it, especially since you need to find a viable buyer for the same. 
Being pragmatic, selling a franchise business will be a back-breaking journey, keeping you on your toes most days. It will involve a lot of contemplation and investment in the form of capital, time and energy. As one of the significant franchise players in the market for franchise selling, we will help you get started. Just have an open mind and be prepared to sweat a little.
We have outlined 14 tips and the best ways to sell a franchise business. These tips will take a lot of work off your plate and help you hit the ground running!
How to sell a franchise business: Best expert tips
Take up things strategically
To sell your franchise, you need to have a sales strategy as well as a budget strategy. After you have all the essential legal documents handy, get into marketing and selling. Take things up step by step:
Identify your USP (unique selling proposition).
Evaluate the market for your products and services.
Market segmentation- Identify the target market and target audience.
Determine the criteria to identify the franchisees on the basis of experience, investment capabilities.
Decide your offerings to the franchisees and also franchise fee.
Stratize to reach prospective franchisees.
Strategy is essential because a franchise business is about success in the long haul. You cannot expect to start today and get results tomorrow. It needs time, nurturing, hard work, and a bit-by-bit approach to sell and grow your franchise.
Do deep-end research on competitors 
Respect your competitors and learn from them.

Glen W. Bell, Taco Bell Founder
Entering the market without researching your competitors is like giving an exam without studying, and we all know what it leads to! You need extensive research on your competitors to offer your franchise a competitive position. You need to do it also to differentiate your franchise from those already in the market.
Scan through the essential metrics of your competitors, like the current royalty rate, initial franchise fee, & obligations. Make sure you do not overlook other crucial factors that influence the profit margin of the franchise.
Collaborate with Franchise Brokers
If you have just entered the business of franchising, then it is strongly recommended that you engage with a good broker firm. To level your playfield with the existing franchisors in the marketplace, you need connections and serious buyers who are just not horsing around.
An advantage of a broker organization is that it brings you a qualified lead! You wouldn't have to stand in line to sell your business franchise. Your franchise listing will be prioritized in the listings and will not be buried in the sea of business directory pages! To start, you can list your business franchise on AN Global, and your dream of expanding your business can swiftly become a reality.
Get a business Website
Many forget that to make your franchise business a success, you need to have a professional website. A search engine is the first thing everyone surfs around to know about any business or company. Since there is an immaculate dependency on the internet, you need to have an online presence, so build a website if you haven't yet! With AN Global Technology, we can help you build an impressive website for your franchise business.
Having a website gains a buyer's faith since it assures them of your authenticity. It will also have a better impact if you list your business with a website link on broker platforms like AN Global. Furthermore, a website is a long-term investment that will get you leads till the end. So spend time curating your website, ensure quality content, and most importantly, convey your USP; Unique Selling Proposition.
For example, for AN Global, we have our website anglobalholdings.com which helps us with our branding, connecting with business people like you (like you are reading this article right now here on the AN Global website!), and growing our business online.
Leverage Social Media Marketing
Having social media channels for your franchise business growth is non-negotiable. It is the era where likes, shares, and comments add validation to everything and anything. Pretty sure that you are on at least two social media platforms yourself! If you are there, your business should also be, because your franchise buyers are there too!
Your social media presence and how your audience engages with you showcase brand popularity- eventually attracting prospects for your franchise. In addition, social media platforms offer a diverse range of features that can help your business elevate drastically.
The ROI that social media has to offer is uncanny. Little investments go a long way in leveraging social media platforms for selling your franchise business.
Earn Media Coverage
When we say media coverage, we mean getting the word about your business out there in business media and publications. Public Relations will get you validation and a barrel full of exposure, followed by brand awareness that will help generate interest of buyers.
If you have got an inhouse team, they can take care of your media campaigns or you can hire a PR agency to do it for you, until your brand becomes popular enough to get media coverage. 
Here is an article about AN Global featured in Yahoo Finance:
Capitalize on word of mouth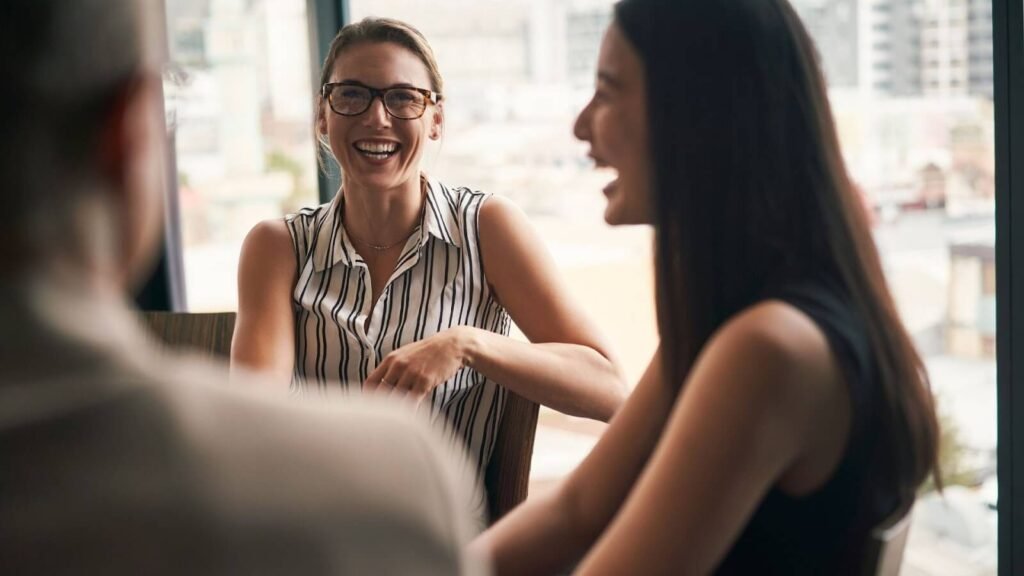 Nothing has more credibility than a customer elaborating on the products and services offered by a brand. It works the same way in the franchise business as well. The word spreads fast when someone gives a positive review because everyone wants the best for themselves.
So spread the word about your franchise and ask those in your network to spread the word further with their connections. Always remember that word of mouth is based on the foundation of trust and quality being offered. So make it a point never to compromise with either of them.
Work with Franchise Influencers
Influencing is so in at the moment that you cannot overlook it even if you want to. Remember the impact on Coca-Cola sales just because Ronaldo moved their bottle from his table. 4 seconds of the video caused a loss of up to 4 billion dollars. Imagine what would have happened if he had done the opposite of what he did. That's how powerful an influencer's action can be.
To grow your franchise business sales, you can get in touch with franchise influencers. They are the people who hold a lot of credibility in the market and are followed by many franchise buyers in the market. Franchise influencers are accomplished in what they do and are thus trusted by many. A genuine review of your franchise or only a mention from them can have huge upsides. It will get your franchise brand out in the market and help you catch the attention of prospective buyers.
Alex Porter is one such influencer who has a wealth of experience in franchising marketing. He has earned name, fame, and game in 15 years in the industry.
Get your head in the trade show game
Trade shows or franchise expos are like car expos, where you go out there and tell about your brand, just like car features are presented extravagantly during expos. So make it a point to look for the trade shows relevant to you. It can be a local, national, or international expo.
Trade shows benefit both mature brands and those who have just entered the franchise business. It provides equal exposure to both in getting the brand name out there. Also, since you know that only genuinely interested prospects will be a part of the trade shows, it becomes easier to get conversions.
Keep checking AN Global event page for expos being organized by AN Global.
Go big on brand identity
Franchises sell better on the back of their brand which is doing well enough to expand. Elaborate on how and why your products and services are what customers need. Let the prospective franchise buyers know how your offerings impact the life of the customers. Show them numbers that prove that your customers love you.
Even if you are new to the franchise game, have a confident stance about your brand. Be clear about your brand identity in the market and take pride in what you have built. You need to trust your brand and its value because if you are not confident about your brand's identity, why would a buyer be? Trust is intriguing, and your faith in your brand will go a long way in generating buyers' interest.
Become a part of the community
A franchise business needs a crate full of knowledge, knowledge comes from experience, and experience comes with time. However, you can save that time by being a part of the community and taking tips and tricks from established businesses. So, become a part of franchise communities, connect with those in a similar work field, and expand your network.
Do not slow down!
The difference between a successful franchisor and a struggling one is their pace of putting in the effort. It's a hard fact that initially, your efforts might/will not yield good results. Quick reminder, your results can be slow, but you can slow down. Take even small results as big wins and keep going to eventually obtain substantial outcomes.
Unquestionably, franchise businesses eventually generate enormous revenue, but they require equal investment too. So prepare yourself!
Start a franchisor-franchisee relationship on the right note
When selling a franchise business, being a sales and business person should not be the only thing on your list. You need to gain trust to sell, and for that, you need to develop a connection with your prospects and look at things from the buyer's perspective.
Starting the relationship on a friendly note eventually takes a good course. The relationship builds on the foundation of trust, which is mutually beneficial. However, do not let your bond with the franchiser cloud your judgment as a salesperson.
The next tip to sell your franchise
Well, that we want you to tell us! Do comment and let us know your unique idea on how you can grow and sell your franchise. We always love to have 2-way communication and are keen to know your creative ways to sell a franchise business!
Franchise with fervor
It is a common notion that franchising demands effort without expectations. Some of it is true, but it is always good to have some healthy expectations. Franchising does take time. However, you can hit the ground running and grow your franchise fast by listing your business on the AN Global franchise platform.
At AN Global, we help you with the franchising process from beginning to end. From preparing your legal documents to scheduling a sales and marketing plan for your franchise, you can complete all the functions faster than ever before. If a franchise business is your dream, AN Global is the first step toward it, and that's why 600+ franchise business owners already trust our platform.