Innovative, Industry-Leading E-Learning Platform
The e-learning industry has become one of the largest global industries in 2017. Our expert team will create an e-learning platform for you that provides a set of features and tools that streamline the process of creating and delivering digital courses and training programs. Its easy-to-use interface allows for easy navigation through its many learning modules and the ability to track learner progress. Courses created on our platform are responsive, ensuring high quality delivery across any device. It also enables you to build your own courses, and share them with your learners. It also helps you measure and improve performance with powerful analytics and tools for increasing the effectiveness of your online education.

With an affordable, scalable, and customizable eLearning platform your organization can finally create engaging training that feels like you're there. Based on the traditional classroom model, this platform has all the characteristics you would expect from a face-to-face course. Let your learners feel like they're at the front of the class, not just watching a PowerPoint slide.
As E-Learning Application Developers
Creating a world-class eLearning application is always a challenging task. We focus on providing a solution that is Wide, Clean, and professional template designs that make it easy to focus on the content and make your learners learning experience more interactive. In addition, the interface is designed to be easy for you and learners. We always ensure that the application that we are building for you has to be compatible with all browser types as well as all devices from tablets to laptops to mobile phones.
We provide E-learning development services in different countries. Our clients are from various industries and we know that they all have different requirements when it comes to their E-learning platforms. That's why we customize our services to meet their needs. We work closely with our clients to make sure that the final product will be the best fit for them.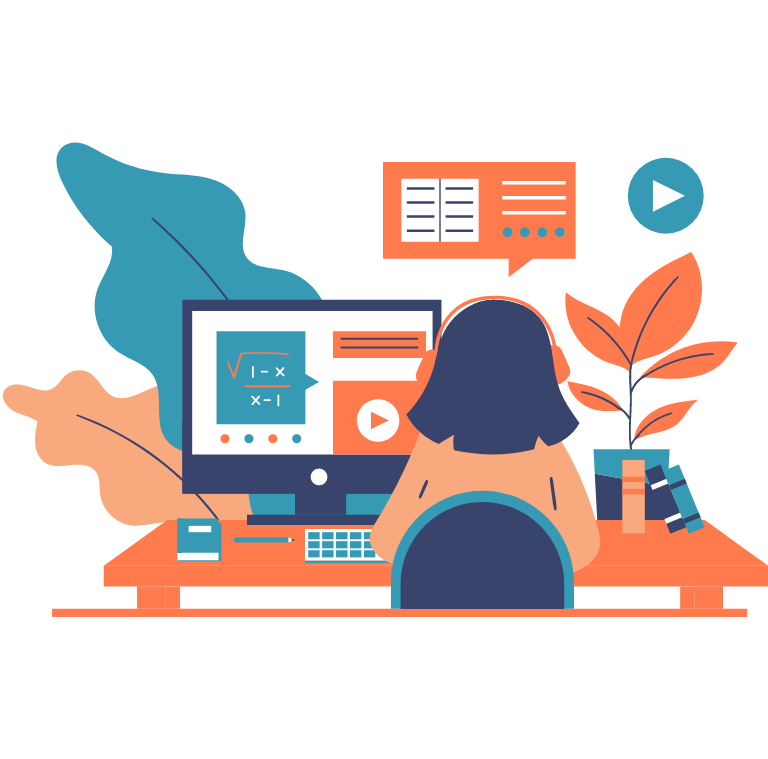 We offer you multiple ways of building your E-learning platform. We can build it using a CMS-based framework or it can be completely from scratch, depending upon your project requirement and budget. 
CMS Based E-Learning Platforms
We like to take pride and confidence in what we make and we do understand what the client needs when it comes to e-learning platforms. CMS-based Learning management based are highly versatile systems that can be customized to suit any industry or business.
Custom Coded E-Learning Platform
If you're tired of clunky, user-unfriendly LMS that doesn't provide your company with the features needed for a successful e-learning program, then you need a custom-made Learning Management System. With custom LMS, you can have peace of mind knowing your company will have a fast and efficient system in the future. These systems are scalable to grow with your company and provide great control over your portal.
LOOKING TO BUILD AN E-LEARNING APPLICATION?
We make a learning management system for educational institutions and enterprises. Our goal is to provide you with a high quality learning management system which is customizable and comes with features like gradebook, quizzes, and many more for your learners e-learning needs.