Digital marketing is the act of promoting a brand, product, and/or service through paid and organic advertising efforts on online platforms. Digital marketing encompasses pretty much any online promotion of your e-commerce business. Brands don't have to be the ones putting out the messaging—savvy online brands also let their customers do the talking for them.
More than three-quarters of businesses actively use marketing campaigns to promote their brands. The most common marketing goals for those businesses include increased brand awareness, sales, engagement, leads, and revenue—all of which can be achieved through strategic digital marketing.
Search Engine Optimization (SEO)
Search engine optimization means the process of improving your site to increase its visibility when people search for products or services related to your business in Google, Bing, and other search engines. The better visibility your pages have in search results, the more likely you are to garner attention and attract prospective and existing customers to your business.
Importance of SEO Services:
SEO builds trust and credibility

60%-80% of all website traffic comes from search engines.

SEO is quantifiable and a long-term strategy

SEO increases engagement, traffic, and conversions

Good SEO also means a better user experience

SEO gives better ROI than any other marketing medium

Best SEO Services are always being updated and impact the buying cycle
Remarketing, also known as retargeting, is a very common and popular form of digital marketing in which marketers serve ads to users who have visited their website, or a specific web page, and who have or have not taken a specific action. It's an effective way to target people who have already shown some interest in your business or brand.
As we are targeting past visitors or existing customers, it's called "re"-marketing. Think of it as a second chance to convert, up-sell, or retain customers with online ads or campaigns. You can do remarketing in different ways and with different ad platforms, like Google Ads, or Facebook/Instagram ads.
Social Media Optimization (SMO)
Social media optimization (SMO) is the use of social media networks to manage and grow an organization's message and online presence. As a digital marketing strategy, social media optimization can be used to increase awareness of new products and services, connect with customers, and mitigate potential damaging news.
Social media management is the process of analysing social media audiences and developing a strategy that's tailored to them, creating and distributing content for social media profiles, monitoring online conversations, collaborating with influencers, providing community service, and monitoring, measuring, and reporting on social media performance and ROI.
Pay-per-click (PPC) is an online advertising model in which an advertiser pays a publisher every time an advertisement link is "clicked" on. Alternatively, PPC is known as the cost-per-click (CPC) model. The pay-per-click model is offered primarily by search engines (e.g., Google) and social networks. PPC advertising seems to be profitable for most companies.
Influencer marketing is a type of social media marketing that uses endorsements and product mentions from influencers–individuals who have a dedicated social following and are viewed as experts within their niche. Influencer marketing works because of the high amount of trust that social influencers have built up with their following, and recommendations from them serve as a form of social proof to your brand's potential customers.
Get 

Professional Expertise
By hiring an experienced and skilled social media management service provider your company is able to confront the market. Along with this, you get specialized designing, copywriting and development teams that fulfill every requirement of Your Business.
Access High-tech Marketing Software
Through Social Media Marketing Agency you have a fair chance to empower your business with highly automated social media marketing soft wares. For small- scaled industries, it's a significant investment that can completely shake its budget.
Through our Social Media Marketing Packages in India, you are able to get a significant return on your investment. This would let you get back the invested amount in a shorter duration.
Without a social media marketing agency, you might not be able to optimize any of the social media platforms or you be able to optimize only one or two social media platforms. By hiring a social media marketing agency you can have all your social media profiles active and maintained.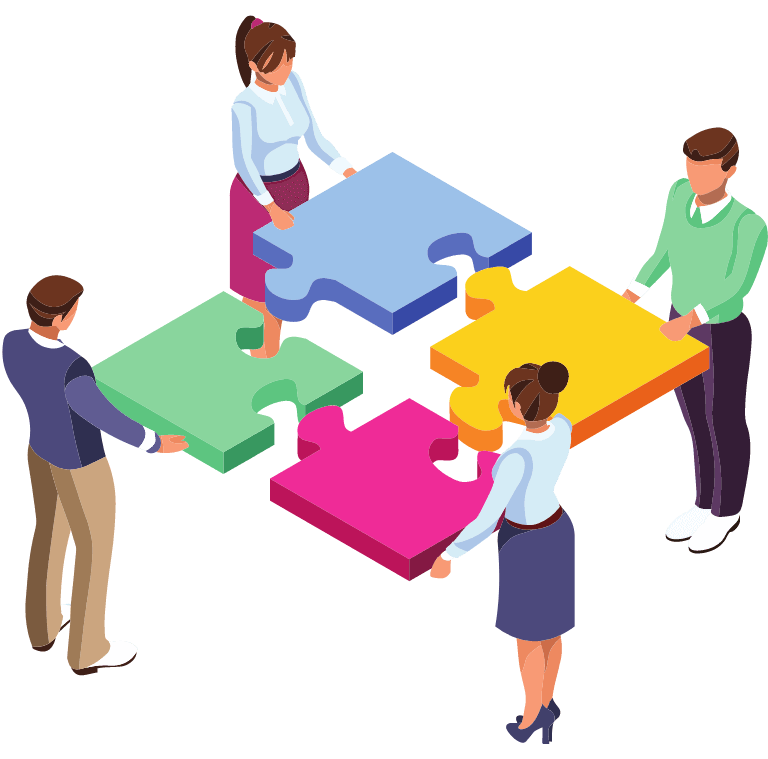 LOOKING FOR A SOCIAL MEDIA TEAM?
No worries we will handle all your social media pages activity from content creation, posting as well as  managing it.